What it Millionaire BizPro? Legit or a scam?  It is one of the many affiliate marketing sites available online, which offers pre made web pages for email marketing and affiliate marketing.
They promise potential members that working there would allow them to be their boss and work on their own time from the comfort of their own home.
That pledge seems like a great opportunity, especially considering that they claim to do most of the work for their members.
It is a bit pricey, but a considerable amount of people have invested in the program due to its promised ease of use. However, a lot of them now claim that they regret their decision of putting their hard-earned money on this site.
Millionaire Bizpro Review
Summary
Name: Millionaire Bizpro
Website: http://millionairebizpro.com
Owner: Derek Maxwell
Price: $47
Rating Stars 1/5
The Bottom Line: The upsells, poor member support, inconsistencies, and red flags make this platform not good.
How Does it Work?
This platform works by providing users with pre-designed sites, which they could then use to promote and subsequently sell a wide variety of products.
It is a combination of email marketing and affiliate marketing wherein every member of the program uses pre-built web pages to capture emails and use it to promote products to earn commissions.
Along with this site comes an "auto responder," which helps generate traffic to said site, so users no longer have to undergo the grueling tasks of SEO and the like.
While it is true that this program allows its users to create a website wherein they can sell products, the work it entails is not as easy as is promised.
If something is as too good to be true as this, then it most likely is. The people behind this site claim that what they do is suited for people on all levels of affiliate marketing.
This means that a total beginner and an expert could make roughly the same amount of money if they put the time and effort into this.
They do have some video tutorials to help beginning marketers get off the ground, but for many, this is not enough.
A lot of people have claimed though that the training this site provides is out of date and not worth the money one pays for them.
They promise that the user does not need to do a lot of work with their program, but this is merely a lie to get people to pay their hefty signing on fee.
It costs a whopping $47 to sign up to this program, which is already much higher compared to what some legitimate platforms would ask for their users.
After paying this initial fee, users would then have to fork up $34.95 every month to maintain their status as a member.
Aside from these already eye-watering fees, the site also features various expensive up sells, which they claim help massively in boosting user sales, but do not do much at all.
The auto responder mentioned earlier actually entails creating what is known as a GVO account, which costs quite a bit of money.
They also offer a premium membership, and they call it "platinum" membership, which costs a one-time payment of $197.
Supposedly, joining this membership tier gives users the added benefits of extra resources and more traffic driven to their site.
However, it is confirmed if this is the case and could be just another method to milk more money out of unsuspecting members.
There is no trial membership on the site so users cannot test out how the site works and how it will fit their specific needs. They just need to hope and pray that it does.
If people keep hoping and hoping that their affiliation with this site will pay off in the long run, then they are sadly mistaken.
They could make some money off of this, but it most likely will not be enough to reimburse what they have invested in the first place.
Maybe some people would be able to make their money back and earn using this online work from home platform, but it is not likely that the money they make off of this will be able to replace the income stream provided by their day job.
If anything, the effort they will put into this to reimburse their money may affect their performance in their day to day life.
It would be prudent to keep that job than to invest massive amounts of time and effort into this platform.
Despite their claims that even novice Internet marketers can make a significant amount from this program, this is most likely not true.
Only those with significant experience in the field could find themselves in the positive working here and likely only by a small amount.
Being a member of this program could get pricey fairly quickly, especially If one buys into the many up sells it offers in the hopes that they will be able to make more money by doing so.
What is suspicious is that members will not be told what they are selling on the sites.
Perhaps the sites are used as further marketing tools to promote this site's agenda. If that is the case, then more and more people stand to be scammed out of their hard-earned money.
Summary Overview
Millionaire Bizpro Review
Summary
Name: Millionaire Bizpro
Website: http://millionairebizpro.com
Owner: Derek Maxwell
Price: $47
Rating Stars 1/5
The Bottom Line: The upsells, poor member support, inconsistencies, and red flags make this platform not good.
Fake Testimonials and Other Inconsistencies
Upon visiting the site, potential users are greeted with a video with testimonials from supposed members who have found "success" with this program. Obviously, these statements are not true.
The people in the video are most likely actors using fake names, as evidenced by the lack of related results when searching online for their names.
It was discovered that one of the people featured in the video is a professional spokesperson who charges people to appear in their videos and leave good remarks.
Can We Request The Real Elizabeth Erie Stand Up Please!
These images show exactly that they are just fictional names of hired actors. It is how haphazardly they try to trick people to believe them.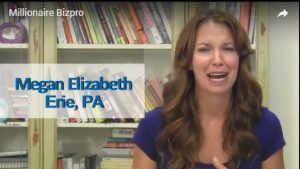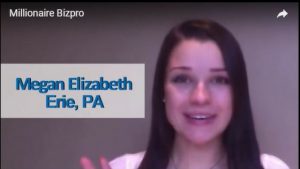 Aside from fake testimonials, another strategy the people behind this site use in the video in question are claims that the opportunity to join is limited to only a handful of people.
Actually, the chances to join this site will never run out. Although it is highly unlikely that people would want to join this platform now that they are armed with the knowledge that it would not be worth it to do so.
This tactic is done to prevent people from thinking things through and using their better judgment.
By claiming that an opportunity with this many promises is only a limited one, then it is likely that some people jump in and join without thinking it over first.
Once they have already put in their money though, they will come to realize that maybe it was not worth it and that it was not a particularly good decision to invest in this platform.
They also claim that the chance to join this program expires on a certain date, but revisiting the site multiple times even after those dates still allowed users full access.
In fact, this video is unlisted off in YouTube, and the ratings and comments for it are disabled. This is because if they had made the video public, then it could be shared, and their program will be exposed as not being worth it.
Even if it were unlisted, but if the comments and ratings were allowed, then people who had the link to the video would see a lot of backlashes and be turned off by these negative feedbacks.
It is why both were done to add what little bit of legitimacy for this site.
The YouTube channel hosting the video is not even named after the company, it is named "Internet Secrets" and most likely is home to other unlisted videos promoting similar sites with just a couple of things changed here and there.
Another suspicious thing about this program is that the price of the platinum membership being offered is cut down from $197 to $97 once a member turns it down for the first time.
This is done to try and ensnare people into purchasing the priciest things they have on offer.
Poor Customer Support
This program's customer service is also not very good. When a person first joins, they are provided with a number to call just in case they had any questions or concerns that they want to be addressed.
Unfortunately, calling the number would only redirect to a person who claims that they will put the user in touch with a customer service advisor.
This "advisor" proved to be of little to no help according to former members of the program. This person apparently did not want to answer any questions regarding the system or its products, and how they work.
Is It Really Fully Automated?
Now this statement which I found in the footer of their website is saying otherwise. There is work to be done in order to get the commissions. It is very unlikely that you make the money as Derek claims.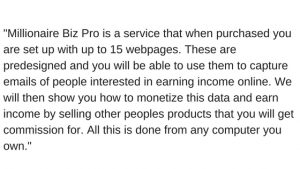 Conclusion
NOT GOOD!
I do not recommend joining this platform as it offers no real value to its members. There are plenty of other work from home platforms available on the Internet.
Working for these may take a bit more time and effort, but at the very least, one can be certain that they will receive income that is equivalent to how much work they managed to put in.
Hopefully, people would now also have learned about the techniques this type of site uses to try and get as much money from their users as possible and that they can now avoid them.
Recommendation
I am doing affiliate marketing through, email marketing, search engine marketing, and social media marketing. I am doing it the proper way, no autopilot or whatever.
This website is an affiliate of Amazon, eBay, Aweber, Jaaxy and SEMRush just to name a few and it is earning money. I also collect emails using SumoMe and Aweber is my autoresponder.
From my experience, it is better to do all online business using your own website. I learned everything from Wealthy Affiliate the skills needed like building websites, keyword research, SEO, and others.
I started from zero and I am already in the final stage of leaving my high paying job in Aviation as an Aircraft Mechanic of a Major Airline.
I want to help people quit that day job and it is the reason why I named this website as such.
Feel free to post comments, ask questions or subscribe to my email list to be the first to get the updates.
You may also visit me so I can answer your questions directly at Wealthy Affiliate.com ( link to my profile page ).
At a Glance
Millionaire Bizpro Review
Summary
Name: Millionaire Bizpro
Website: http://millionairebizpro.com
Owner: Derek Maxwell
Price: $47
Rating Stars 1/5
The Bottom Line: The upsells, poor member support, inconsistencies, and red flags make this platform not good.