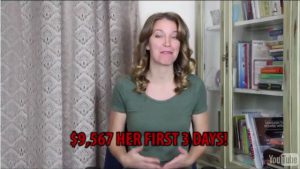 What is Retired Millionaire? A scam or legit. You landed on the best page to give you the information you need about this website.
Nowadays, the increasing number of people who are looking for ways to earn extra money through the Internet is noticeable.
These people flock online to check the latest news about money-making machines to invest in the said business endeavors.
In all the hype about online businesses, there is something that you should consider. Not all websites offer legitimate money-making systems that will positively affect thousands of new users online.
One of the popular websites that have a negative impression is Retired Millionaire. It has been noted as a dubious site so you need to be wary about this.
I have this extensive review of the said website to help you in your journey in finding the best programs to earn extra cash through the Internet.
After reading my review, you will have the detailed information about this website as well as the best way to make money online which is my #1 recommendation.
RETIRED MILLIONAIRE REVIEW
Summary
Name: Retired Millionaire
Website: http://retiredmillionaire.co
Owner: Greg Larson
Price: $47 to join
Star Rating: 0.5/5
What is Retired Millionaire About?
Retired Millionaire is a program that involves offering an automated website that will allow you to earn more money without doing a lot of things in just a short period.
By just analyzing the definition alone, you will feel suspicious about it. We know that those who became retired millionaires worked hard for so long to earn the enormous amount of money that they own.
AWFUL PRESENTATION OF RETIRED MILLIONAIRE 
The website is dubbed as Retired Millionaire. and it seems to be very enticing,You have to dig deeper into it to find hidden flaws that you will never see on the surface.
The title is also ridiculous and unbelievable; it might be a lure to unsuspecting new guests to join the program offered by the website based on its simplicity.
In retrospect, this is the first thing that you should consider by now.
Probably, it is made to attract or lure people to watch the videos found on the homepage.
Retired Millionaire website falls into this category.
Aside from that, there is no visible title on the upper left corner that most legitimate websites usually show off to new visitors.
It shows the marketing video directly which is a poor presentation.
What about the new visitors of the website?
Will they be able to find links to informative pages to introduce the website to them?
LACK OF VALUABLE INFORMATION
Though it is not bad to offer videos for an information campaign, it is entirely unacceptable to assume that people would want it right away.
It could have been better if the website has an initial explanation in words about the backbone of the business.
After all, this is one of the most reliable ways to showcase one's business without casting doubt to website visitors.
I am thinking that showing the videos on hand without providing believable teasers make the website so unreliable for everyone.
THE $500 PAYOUTS IS TOO HIGH AND UNBELIEVABLE
I have also noticed that instead of the title of the website shown above-fold, you can only read a very suspicious teaser that says you can receive $500 payouts easily after checking out the video.
This is a bit off to me since I would want to know more about the system first and read basic information about the website.
Once I got all the necessary information, I'll surely be happy to know that I will have the chance to take advantage of the payout so easily.
If you look at the Retired Millionaire website, this is not the case.
At first, it was mentioned that you would receive $500 by just spending 10 minutes of your time to watch the video.
Later on, it was referred to as the amount you will receive per payday.
Not only that, the $500 was then mentioned as a guaranteed profit that you can get in joining the system.
It is obvious that there are a lot of inconsistencies as shown in the video alone.
SUMMARY OVERVIEW
RETIRED MILLIONAIRE REVIEW
Summary
Name: Retired Millionaire
Website: http://retiredmillionaire.co
Owner: Greg Larson
Price: $47 to join
Star Rating: 0.5/5
RED FLAGS AND INCONSISTENCIES
Now, what is the spot all about?
Obviously, it is the autopilot nature of the business.
There is no explanation in written words as we expect from a reliable and dependable website.
Essentially, you should not enter your email address without researching first about Retired Millionaire.
If you will read the written words below the part that invite visitors to enter their email address, you will see a huge red flag for veteran businessmen online.
In the Retired Millionaire disclaimer explicitly mentioned that it is an independent business and declared that a purchaser of this product will not make any money using the system.
The disclaimer also stated that there is no guaranteed income from using the system.
Why would a website offers so much earnings in their system then have a disclaimer at the end?
Forget about that thousands of dollars a day income, let's just talk about the $500 after watching the video.
Who would have believed these words when the first part of the site already declared the possibility of generating $500 payouts upon joining the system?
It is really doubtful.
If what has been shown in the video does not result in earning money, why share it in the first place?
You will see the glaring inconsistencies just by reading the notice just above the footer.
The most shocking part of the said notice is that the information shared by the company is true.
This is very misleading for all of us.
The footer also has links to pages such as Privacy, Refund Policy, Terms, ClickBetter Billing Support and an email address to the support team.
They mentioned Click Better as their billing platform, yet they also include it in their disclaimer that they are not affiliated with such company.
There are so many broken links on their support page which are not clickable, and there is an opt in box for 7oo Profit Club. Wow, this could be another one of these sites.
The Click Better guarantee form has no product mentioned, which means the guarantee and refund policy is null and void.
NOTICEABLE FAKE TESTIMONIALS
Does she look familiar?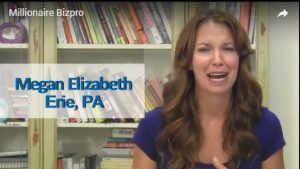 This lady is the same one giving false testimonies in my other review about Millionaire Bizpro and she is hired from Fiverr.
The rest of the actor in this review also came from Fiverr and there has been a flood of reviews about them.
The first part of the video includes clips to people who allegedly earned from the system.
I have noticed that the words uttered by each person who shared a testimonial are remarkably questionable.
Each of them has uttered repetitive words to entice new users such as this will work and will make you have financial freedom.
There is one clip that shows off an account that has only an income on the first line, and the next lines are empty.
Would you believe this kind of trick?
Greg Larson, the one who allegedly owned the system, kept mentioning about the program but there is no complete presentation how it really works for potential new members.
That would be a massive red flag for me.
He said he's shaking the Internet money-making world upside down without even showing examples of how it works for you.
Aside from that, he also mentioned about his team without sharing information about its members.
As a suggestion, remember the faces of the people who testified about the system in the video.
Who knows they're also present in other illegitimate programs?
There is a possibility that they also appear everywhere so be careful and diligent in your research.
Greg might have reminded you to get rid of distractions in watching the video, but he might not be aware that the video itself is already distracting in the first place.
Many accounts shown are questionable, and the video seems to be highly scripted.
He even mentioned that you just have to set up one of the websites he is going to give you, without even explaining what it is all about.
That would only mean that you will be paying something you only have a few information at hand.
Isn't it distracting?
Also, I am also very skeptical of having just to work less than an hour per day to earn huge amount of money.
I think that this is a get-rich-quick scheme cloaked in well-crafted words and promises.
EMPTY PROMISES OF RETIRED MILLIONAIRE
The system may be very attractive and sounds lucrative, but the promises are too questionable even for those who only apply less scrutiny of the website.
The range of income as promised in the video is noticeably exaggerated just to attract anyone.
We don't need empty promises to shine in the money-making internet industry these days.
If you are so keen about the system repeatedly mentioned in the video, you will probably notice the general terms used by the narrator.
Simply put, Retired Millionaire definitely offers no value to potential members.
WHAT IS THE PRODUCT?
On Youtube, I found an interesting review from somebody who is obviously an affiliate claim that the products are actually
training e-books and
training videos that you can sell to your customers which I think is BS as you can never earn up to ten thousand dollars a day by selling these products.
The reality is that this site is actually a funnel for binary trading and the automation he is talking about is actually the software they will use in binary trading.
Does the software work? Your grandma's guess is as good as the software's.
So after you pay the initial $47 and after not making money selling e-books and videos, they will refer you to the binary brokers.
These binary brokers will then ask you if you want to use the software or use trading professional, and of course, you want to use the software as it is the one that sucks you to join.
Binaries are binaries by the way, and even if you use the professional advice, you still lose.
The initial investment is $250, and you kiss that money goodbye and the reason why I know all of these is because I was also a victim.
A lot of sites like Orion Code are operating this way, and some even go to the extent of hiring a private jet and a limo for effects.
PRICING
It will cost you $47 to start and then it is showtime.
Verdict
SCAM!
Recommendation 
This website should be avoided as it offers no value and they are just after your money through lies and false promises.
If you are tired of scams like this, don't you think it is about time to educate yourself?
Did you know what is the best way to make money online?  It is to learn the skills and avoid the scams.
Wealthy Affiliate is a service where all the skills you need is being taught.
It will not make you rich by just joining but will give you all the resources you need to be successful in online business.
Try it for free without credit cards and see if it is for you and don't worry as you may stay a free member as long as you want.
Feel free to post comments, ask questions or subscribe to my email list to be the first to get the updates and offers.
You can visit me so I can answer your questions directly at Wealthy Affiliate.com ( link to my profile page )
AT A GLANCE
RETIRED MILLIONAIRE REVIEW
Summary
Name: Retired Millionaire
Website: http://retiredmillionaire.co
Owner: Greg Larson
Price: $47 to join
Star Rating: 0.5/5