Welcome to Can You Make Money by Selling Coffee Online.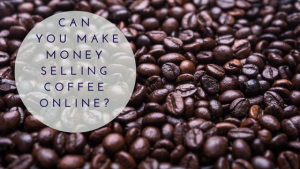 Are you wondering if you make money by selling coffee online? Yes, you can.  Amazon and eBay are selling coffee online.
There are also a lot of websites selling coffee online. Remember apart from oil; coffee is the second most traded commodity in the world.
So how can you join this business and make money? My review will give you the information you need to start selling coffee online.
I have been an online marketer for more than 3 years and I will help you in setting up your online business.
The methods of Selling Coffee Online
Selling coffee on your website
Drop shipping
Affiliate marketing
Selling Coffee on your Website
If you have an inventory of coffee and you want to sell it online, you need to set up a website.
Selling a product though your website is not a way to start an online business.
It requires a lot of things that a beginner will be overwhelmed. It can be done but you need to know how to build and run a website.
Click here to learn how to build a website for free (no credit card information required)
Drop Shipping
This is a rather complicated online business which will overwhelm a beginner.
You will have to build an ecommerce website by using shopify or other platforms.
You do not need an inventory for this business, you just accept coffee orders from you customers.
You process the billing and once a sale is finalized, you order the product from a Drop Shipper and have it delivered to your customer.
The difference between your selling price and your buying price is your gain.
Click here to learn how to build a website for free ( no credit card information required)
Selling Coffee Through Affiliate Marketing
For a beginner, selling coffee through affiliate marketing is the best method to trade on this commodity.
You can promote this product through your website by product reviews.
It is a very simplified business, costs very little money to run and fully automated once set up.
Once your website is setup and running and having a decent traffic, it is time to monetize.
Enroll in Amazon Associates and eBay Partner Network and start selling coffee online and make money.
You can then do specific coffee product reviews through your website.
These are the products you may want to feature on your website and these are just samples of specific product reviews you can have on your website.
There are so many coffee products available on Amazon and eBay and remember you do not have to post a lot on your website, just a couple will do.
Once the visitor is on Amazon or eBay through your website, and they changed their mind and bought another big price item you will still get the commission.
Not bad for trying to get a commission for selling coffee but getting a commission for higher price item instead.
Affiliate marketing is cool, isn't it?
Writing Product Reviews
---
Here are the samples of the product reviews you will post on your website.
---
Please click on the image to go to my Amazon Resources Page for more information
Illy has been my favorite brand of coffee ever since. I am an Espresso Aficionado, in my opinion, I should say, and nothing beats a well-brewed Espresso.
I used to spend a considerable amount of money on Espresso, but then I started saving up when  I started brewing at home.
Thanks to the manufacturers who heed our call, the Lowly Coffee Drinkers for finally producing those cheap Espresso Machines suitable for home use.
When I am outside and saw even small coffee shops serving illy, it is still very hard to resist. Well, that's me, the Lowly Coffee Drinker.
Well, that's me, the Lowly Coffee Drinker.
---
Please click on the image to go to my Amazon resources page for more information.
This type of home grade espresso machines and cappuccino maker is the one suitable for home use as it is also a cappuccino maker in one unit.
The other feature I really like for this type of espresso machines is the brew cup.
You can only find this on a professional grade espresso machine which is of course not affordable for home use.
Most compact espresso machines are using cartridges with the same brand as the machine itself.
There are even brands that a particular cartridge will not fit on another model of the same brand. Wow !
How bad is this? Imagine having a particular lovely espresso machine, and here comes your coffee drinking guests and you realized you just run out of cartridges.
What makes it harder is when it is not available in your vicinity, or the cartridge they have is for another brand of an espresso machine.
Lovely. Hope they drink beer, and you have a stock of finger foods.
On this model of an espresso machine, you can use all brand of coffee.
If you run out of your grounds, you can even use that coffee on cartridges, just open it up and pour it into the brew cup. Very practical.
So save yourself some money by brewing at home.
---
Please click on the image to proceed to my eBay resources page for more information.
This coffee created a stir in the Western World the first time it was marketed commercially in the Western World.
This coffee is actually produced from coffee cherries eaten by the Asian Palm Civet.
The Civet digested only the fleshy pulp of the coffee and defecated the beans.
The farmers then collected the beans, washed, roasted and then ground it.
There is a distinct flavor to it; it is smoother maybe because of the lesser acidity it has than regular coffee beans.
I like it when I make a very strong coffee out of it as I will not taste the "sourness" I tasted with other coffee.
Will I make it my daily coffee? No way. It is too expensive for me.
This is good for those coffee lovers who are into exotic kinds of coffee. This coffee is rare and very expensive.
Be an Affiliate of  these Merchant Websites that Sells Coffee
Click on the Images to learn more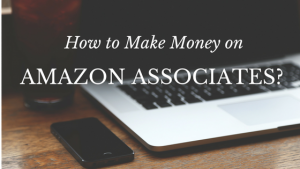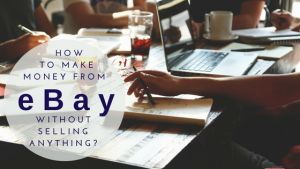 The Training Required Before You Can Start This Business
Before we go further, let's talk about the requirements before you can sell coffee online and make money.
The first thing is to have your own website and the best way to do this is to join a community of online entrepreneurs willing to help new members.
Why a community? Is training not enough? Sometimes the information available in training is overwhelming for a beginner.
There will be top-notch training, Webinars and Video tutorials but this is not enough.
If the beginner is stuck, the only solution is to go back to the training, read again or watch the Video Tutorials again and again.
What if the beginner cannot absorb the information presented to them?
This point is the time where the community comes in.
The members are an amazing group of people with diverse experience in online business, and they are willing to help you step by step.
Afraid of asking dumb questions? Every member is used to it since most of us started with no knowledge of this kind of business, so to speak.
The questions not asked are the only stupid questions.
Click on the image to learn more about this awesome community.
The community will teach you the following skills necessary for your website to be productive.
Click on the images for more information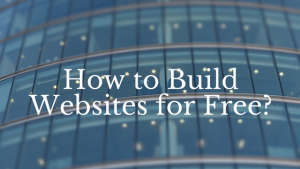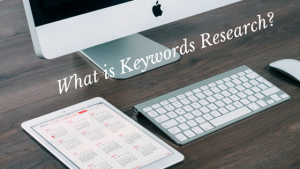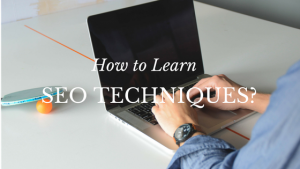 Now I want to tell you something more once you are a member of Wealthy Affiliate.
You are also entitled to make a commission by referring somebody to the community.
Now you are hitting two birds in one.
Remember that this community is not offering instant success like those scam sites, as it is the real deal.
You join, do the training, you work on your website, and your success will be based on how much effort you did on your website.
This method is a real online business opportunity, not a get rich quick scheme.
Don't you think it is about time to investigate this very popular community?
Try a Google search for any negative reviews or better yet, join for free and see what it is like and leave if you don't like it.
You can even stay as a free member as long as you like and no credit card information required. You have nothing to lose.
These are some of the success stories on Wealthy Affiliate. You will encounter a lot more when you join.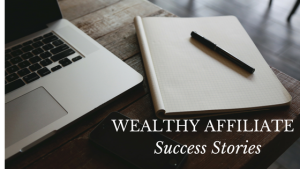 Feel free to ask questions, post comments or subscribe to my email list so I can answer you directly at Wealthy Affiliate.com as it is where I hang out with my buddies most of the time.(link to my profile page)