When my website started to accumulate contents, it began to get slower. I tried every tip I got from the training at Wealthy Affiliate and mostly from the members who are experts in wordpress. They kept saying about premium themes. So I researched, and I found the Genesis platform is very popular. When I went to Studiopress website and I was overwhelmed by the enormous amount of premium themes they have. I have a hard time selecting. So what is the best Genesis Theme?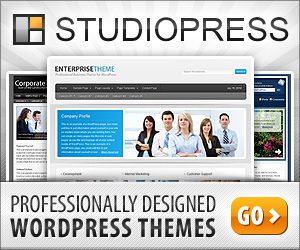 I have to say honestly in my opinion that there is no best theme in Genesis. Why ? Because all of them are about equal, and they are all top of the line themes. You just have to select the theme depending on what you need it for, be it for e-commerce, blogging, or maybe enterprise? They have everything covered. They have breathtaking themes like Parallax  Pro, and they even have a signature for Pat Flynn, the Smart Passive Income Pro Theme.
By the way, Genesis is the platform or the parent theme, and what we are talking about here are the Child Themes. Studiopress created the Genesis platform as well as most of the Child Themes on their website.
I choose the Whitespace Pro as I like the way thery organize the running blog. The price I paid is $99.95 including the Genesis Platform, but I think it is worth it. The good thing about it is you can use it on multiple websites. Out of the box, it is easy to setup unless you want some customization of course. It is also very customizable, and the documentation is very easy to follow.
All of the Genesis child themes have a landing page option which is crucial. These themes are fast and very mobile responsive which is vital nowadays because a lot of people browse with their mobile phones.  The designs are breathtaking, and you will see it right away that it is a professional theme.
Since I changed my theme, I have increased my traffic, and the email signups also increased.  For this reason, I will never go back to free themes.
So if you are serious about your business, you should consider changing your theme.  You can buy the Genesis platform only and use the free sample child theme if you are on a tight budget.It only cost $59. 95, then just upgrade to a child theme of your choice later on.