Free affiliate training programs anyone? Learning affiliate marketing doesn't have to be expensive.
As the free online affiliate marketing programs listed below demonstrate, you can learn the fundamentals of affiliate marketing without spending a dime.
Read on to find some of the top free affiliate marketing programs available online today.
Affilorama
Overview
Affilorama is an affiliate and online marketing training program created by the uber-successful Internet marketer Mark Ling. Affilorama offers hundreds of hours of video training, with PDF training notes, on affiliate marketing.
While Affilorama does offer premium training material which you need to pay for, there is also plenty of free video training available.
 Affilorama is extremely comprehensive. It is newbie friendly starting from the very basics of what is affiliate marketing progressing through to more advanced topics including PPC advertising.
Affilorama includes all of the fundamentals that you need to understand how to be our professional affiliate marketer.
Included amongst the video training are topics such as site building, search engine optimization, content creation and outsourcing.The material in Affilorama is delivered via video.
There are approximately 20 hours of video material that is available for free. Other video material can only be accessed with paid memberships.
The videos are supplemented by written content and PDF handouts. There is also an active forum where members can pose questions and network with other affiliate marketers.
Pros
Affilorama is a high-quality resource for experienced Internet marketers. Mark Ling has made millions of dollars from Internet and affiliate marketing.
He is the creator of the highly successful Rocket Languages training courses. So you are getting advice from someone who knows what they are talking about.
Affilorama is one of the oldest affiliate marketing training courses available online. The program was first developed in 2006.
Tens of thousands of individuals have completed the Affilorama training course with generally good feedback. So it safe to say that the training course is well tested. The content in Affilorama is exceptionally well organized.
By going through the course in the order that has been designated even you affiliate marketers can within the space of 20 hours have a good understanding of the basics of affiliate marketing.
Cons
The flip side to the fact that Affilorama is one of the oldest affiliate marketing training programs available online is that some of the content can be a little dated.
Aspects of affiliate marketing like Pay per Click and link building can quickly become out of date. While Affilorama was refreshed in 2014 some of the material is not as current as other courses that are available.
More advanced affiliate marketers may find the material in Affilorama a little too basic. Affilorama is best for affiliate marketers who are relatively new to the industry.
Sourcewave
Overview
Source Wave offers free affiliate marketing training delivered in video content presented by Alex Becker. Alex Becker is a well-known name in the industry having generated millions of dollars through affiliate marketing.
Source Wave is primarily focused on using SEO (search engine optimization) to generate affiliate marketing income.
Pros
The video content on Source Wave tends to be more entertaining than your average affiliate marketing educational material. Alex Becker has a showman-like personality which people either love or hate.
Sourcewave is particularly useful if you want to focus on learning SEO tactics for your affiliate marketing. While Sourcewave does occasionally touch on other topics such as social media marketing its real strength is for SEO marketers.
Source Wave is constantly being updated with new material. This means that many of the tactics taught quite cutting edge.
Becker is also not afraid to explore more "gray hat" SEO tactics which other affiliate marketing training tends to avoid.
Cons
Source Wave is very much SEO focused. If you want to learn tactics such as social media marketing or PPC, then you may want to look at a different affiliate marketing training course.
Source Wave also assumes that you have a basic familiarity with affiliate marketing. If you are completely a  newbie, then you may be better off starting off with a course like the free training on Wealthy Affiliate or Affilorama.
There you can learn basics like what exactly affiliate marketing is and how to put together your first website.
Udemy
Overview
Udemy is an online platform where you can study an incredibly diverse range of topics.  Individual course creators are the ones providing the training courses available on Udemy.
Udemy provides a platform where these course creators can connect with students in exchange for a fee. Among the courses are some fantastic material on affiliate marketing.
While most of the courses on Udemy are paid there is also some very high-quality free training courses available. To access the free affiliate marketing training courses on Udemy simply navigate to the marketing section of the website and scroll down to the "top free courses and marketing."
Pros
The diversity of the training material that is available on Udemy is extremely impressive. Because all of the courses are created by individuals, you can find free training material on very specific topics.
For example amongst the free training courses that are currently available, you can find training on SEO for WordPress, advanced social media marketing, how to set up a private blog network, and growth hacking.
Each of these courses goes into very specific detail on the topic. The training in Udemy does vary in quality depending on who the course created is.
That said, in general people who create courses on you to me tend to have a fairly high level of expertise in a specific area that they are teaching. This means that you can learn some advanced tactics in specific areas.
Udemy is in general reasonably up-to-date. You can quickly see when courses have been created to evaluate how relevant information may be to the current state of affiliate marketing.
Cons
Not all of the material that is available on Udemy will be suitable for beginners as it does assume some prior knowledge.
Make sure that the courses that you are using are appropriate for your current level of affiliate marketing knowledge.
If you are just a beginner in affiliate marketing, it may make sense to first complete the free training on Wealthy Affiliate or Affilorama before moving onto the Udemy training.
Some of the training in you to me is not strictly focused on affiliate marketing. Tactics such as Twitter marketing can be applied in a diverse range of industries.
This would mean that you may not be able to apply all of the material that you learn directly to affiliate marketing. Many of the courses are better suited to get a wider understanding of different online marketing tactics.
There is no shortage of free affiliate marketing training available. Anyone is willing to invest the time and energy can learn how to become a high-level affiliate marketer without spending money.
Combine the resources above, and you will have a better understanding of affiliate marketing than 90% of your competition.
Wealthy Affiliate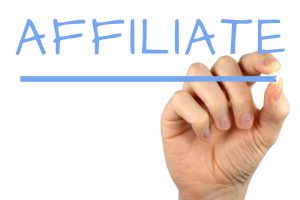 Overview
Wealthy Affiliate is the most popular online platform these days. It is a one-stop training resource. Everything that you need to learn from affiliate marketing to just about anything regarding online business is here.
The Affiliate Bootcamp is designed to teach you how to monetize your website. It also has a huge community of over 800,000 online entrepreneurs.
The co-owners Kyle Loudoun and Carson Lim did an excellent job in creating this platform.
Pros
This platform will teach you from building websites, up to a lot of online business you may want to start. This website is future proof. It is always ahead of everyone in terms updating their training.  
The free starter membership is free without the use of credit cards.  A member can even stay as a free member as long as they want. You will have two free websites as a free member.
The twenty free lessons included in the free starter membership is really of value unlike in other platforms where it is just to prime you for premium membership.
There are tons of video tutorials, and you can ask the members for any questions you may have. There is also a LiveChat among members.  
The senior members themselves conducted their training for very specific topics on very specific online business.
Cons
The starter free members are allowed to stay as free members as long as they want.
Conclusion
I would rate Wealthy Affiliate on top of the list, Udemy second, Affilorama third and Source Wave last.
Please do not hesitate to ask questions, post comments, or subscribe to my mailing list for more updates and offers!