This article is about how to make money by writing content.  Are you good at writing?
 Did you know that people will pay money for somebody to write contents for their website? 
Some people who are running websites need people to write website contents for them.
They do not have time to write content for their sites or they may not have the necessary skill.
That is the reason why they need writers and this is a good opportunity for writers to make money. This type of work is a good way to earn money if you are good at writing.
There is one website that needs writers to serve clients who are looking for writers to write content for their website.
Writers will be paid 81% of the price of each article less the PayPal transaction fees, as well as Copyscape quality checks to ensure the material is unique, will take the rest.
This computation will leave a profit of $1.62 for a 300-word article, $2.43 for a 500-word article and $4.05 for 700-word article for the writer.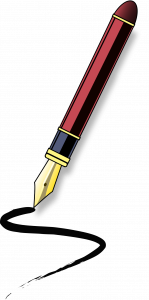 These payments vary based on what  "level " of writer you are (i.e. Standard, Premium, or Elite).
The fees displayed in this example is based on your current author level.
Elite writers can earn $15+ for an article. Authors who receive a "special request" from a requester, will receive another 5% (i.e. 86%)  additional earnings per article, which equates to $3.01 for a 500-word article.
Writers get paid Paypal payments and payments will be sent in one of four time periods which is weekly, every two weeks, every month on the 5th, and every month on the 25th.
A valid Paypal email address must be included to get paid. Weekly payments are sent every Tuesday. Bi-weekly payments will be sent every other Wednesday.
Monthly is sent either on the 5th or 25 depending on which one is selected.
Your Paypal account will receive the payments within a 24 hour period from on the dates previously mentioned. Payment time will vary due to Paypal's payment schedule.
This website has a video tutorial on how to write contents.  Check this out to start earning money by utilizing your writing skills.
The website I am talking about is iWriter.com. Join now to start making money out of your writing skills.
Please do not hesitate to ask questions, post comments or subscribe to my email list to be the first to know the updates and offers!