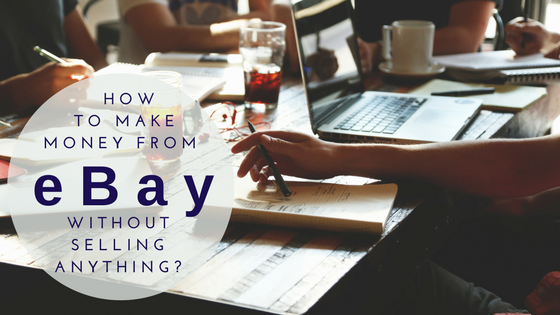 How to make money from eBay without selling anything? How is this possible? Well, let me explain.
You don't need a product that you have to list on eBay to sell to make money. You just have to promote eBay products on your website.
Actually, this is not only applicable to eBay. You can make money from hundreds of companies who has an affiliate program.

There you go, this method is called affiliate marketing. Who will benefit from this type of Marketing?
The company who is running the affiliate promotion.
It is actually saving the company a lot of money from running advertisements which the company has to pay sale or no sale, whereas it will only pay commissions to affiliates when a sale is made.
You as the affiliate because you earn the commissions on a sale.
You can make a full-time income out of this.
The buyer will benefit most from this program.
He or she will pay the same cost if the product is bought through your website. No extra cost.
The bonus? You gave them more detailed information on that particular product that they want to buy.
You helped them make a sound decision on the right product to buy. People always search for product reviews on the internet before they buy something.
That is your selling point as an affiliate marketer. You have to write product reviews promoting a specific eBay product.
The individuals searching the internet for that particular product review need to see your product review first. That is the reason it is crucial that your website should be on the first page of Google in the keyword search result.
Then you should have a relevant and honest review, so the buyer will be convinced to buy it through your website. Sounds a lot? No?
All of this can be learned if you have proper training. That's why you need a good platform to learn all of this.

Assuming that you have a running website with a good traffic, you can proceed to the next step to start making money from eBay Partner Network or EPN.
This kind of business is very cool because no physical selling is required. You just have to post different kinds of banners, and you are in business.
Simple and so easy to do, and the approval is easier than Amazon. The enrollment process is straight forward.
Your banners will be up and running in no time at all. The good thing also is eBay Partner Network pay by Paypal. I like this better than Amazon checks.
Enroll at eBay Partner Network.
Post eBay Partner Network Banners on your Website.
This is the easiest part. You just have to select a banner and post it on your website. There are a lot of choices on how you want your eBay banner to look like; you just have to select.
You can also place the banner anywhere on your website. On the eBay Partner Network website, you can select which ones you like.
The eBay banner will give you commissions on any item on eBay that your visitor buys as long he entered eBay through this banner on your website before buying on eBay.

Please click to proceed to my eBay resource page for more information.
Write a Product Review on Your Website.
 Writing
product reviews
 is the most converting method to promote products on eBay. It will convert more sales than the eBay Partner Network Banner because that banner is basically just a banner ad.
On product reviews, you will help the visitor to decide what specific product to buy by giving them all the information they might need.
It would include the best brand of the product they are searching for, the best model, for what specific use the model is for and of course, you have to give them information where to buy it.
The Specific Product Banner (the TV) will be posted on your product review page. This is your link to eBay.
This is how you monetize your review. Once you gained the trust of your customers, they will click on the banner (the TV), and they will get redirected to eBay.
If the customer buys the product or any product on eBay you will get the commission.
 Post a Specific Product Banner on Your Website.
A specific product banner is a banner featuring a particular item on eBay. A specific product banner is intended for specific product reviews.
However, if the customer decided to buy another product while he entered eBay through this banner, you will still get the commission.
Product reviews convert more sales than other methods. You can put any specific product banner on your website. There are millions of products on eBay.
Imagine the earnings potential you will have to all these products as you have the eBay Partner Network banner on your website which applies to all eBay products.
Then add the specific product banner for your product reviews. That's a whole lot of ways to earn money from eBay. Remember you are not physically selling anything at all. Bear in mind that once set up it will run on automation.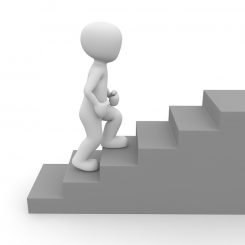 I have to do a step by step presentation here because a lot of people are having a hard time posting a specific product review banner from eBay.
Remember product reviews are more converting than just the eBay Partner Network Banner. You also have to remember that this banner that you will create will also serve as an eBay Partner Network Banner.
It means it has two purposes,
one to convince your customer to buy the product you are reviewing through your product review,
the second purpose is when the customer, once inside eBay through this link/banner and decided to buy another product, you will still get the commission. What if you are just promoting a low priced item and your customer buys a high priced item instead? Aha!
Now let's go over the process.
Go to eBay homepage and search for your item
Download the picture
Click description in the middle of the page, and you will find this on the right side of the description
Highlight and right click to copy
Log in to your eBay Partner Network and fill up the spaces.
Advertiser- eBay
Select Program to apply- eBay US
Link type-Item ID
Enter Item ID- The Number you got from eBay homepage
Enter your Campaign ID- The one you have when you enroll in EPN
Then click generate link.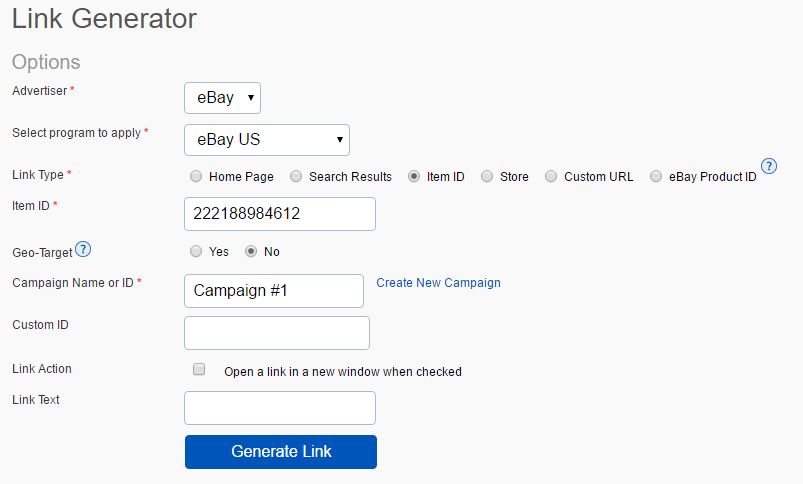 ​
Now you can preview the link ( the letters in blue) if it is correct, then copy and paste in on your post. As I have said, the codes are not working so do not use those.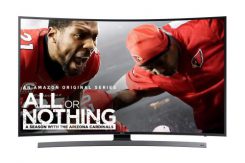 Please click to go to my eBay resource page for more information
Time to make money.
When your website visitor clicks on the eBay Partner Network banner or the specific product banner, that link will redirect the visitor to eBay. Once that person buys something on eBay, you get a commission. Isn't that cool?
eBay charges the sellers selling fees. You as an eBay affiliate will get a percentage of the seller's fee. The amount is about 50 % of the seller's fees. On parts and accessories, it is about 70%.
Imagine how much commission you will get on big ticket items. They also pay you commissions on good traffic to eBay.
They call it  Earnings Per Click as eBay will pay you if you drive good traffic to them. This additional process is extra income for you.
The percentage of commission on the Earnings Per Click varies a lot. Imagine having a potential commission on all the items listed on eBay?
That's a lot of potentials. That's an easy way to earn money while you are sleeping once you have your website with good traffic.
They will do everything in automation. You just have to make updates once in a while. This following is how eBay Partner Network will pay you. If your combined earnings during a month are over $25,  you will be paid every month.
Additionally, you will be paid out at the end of the year, regardless of whether the combined earnings threshold of $25 has been met or not.
Before you can do all of this money making method, you must have your website. You can build your website for free. There is an excellent platform with a superb community where you can learn all these skills.
The training is very straight forward even beginners can easily follow. Remember online business is not Rocket Science.
There is only one platform that can teach you everything from building a website, keywords research, search engine optimization and the whole community will guide you in making money from eBay.
Wealthy Affiliate has all the tools you need to be successful in online business. Building websites these days are much easier than it was used to be. It is very much easier to work on WordPress.
There are stumbling blocks though for beginners, but with a well-structured training and an excellent community to support the beginners, it is not hard at all.
Anybody can build a website. It does not require any previous experience on website developing. Anybody who can use a computer can create a website.
It is a copy and paste operation plus using the keyboard for contents. I started without any knowledge of building websites, let alone about online business.
I just went through the training, and I was amazed at what I accomplished. It is an awesome feeling once you finish building your website from the ground up.
You are ready to connect now to the whole world. Whatever you write on your website can be read anywhere in the world. Please do not hesitate to ask questions, post comments, or subscribe to my mailing list for more updates and offers!
You may also visit me so I can answer your questions directly at Wealthy Affiliate.com as it is where I hang out most of the time with my buddies (my profile page).