Is Home Earning  System a Scam? I have to be blunt as it is one of those big marketing scams online.
The rise of the online industry has paved the way into businesses that allow you to make money online, whether it's selling goods and services or controlling your stocks, sometimes some sites offer you money by helping their advertising, like promotion through sending out links to prospected customers.
This type of marketing has attracted too many stay-at-home individuals to be interested in online work and has resulted in thousands of online jobs available in the market.
A lot of sites have developed ways that promise you a big chunk of cash with little to no work needed.
This kind of arrangements is often appealing, especially when you're desperate for easy cash.
Now, some of these sites do own up to their promises but there are a ton who don't, and those kinds of scheming site are the one you should always avoid.
This article is all about one such website and about the signs you should always look out for especially when you're trying to set up a stay-at-home income.
One such sketchy site is Home Earning System. If you're here, then you must have heard about this site, if you continue reading you will find some useful insights on why we think Home Earning System is just another marketing scam you should avoid at all costs.
You may have heard plenty of positive feedbacks about this site but here is where we will unveil the truth about "Home Earning System."
So keep on reading as we tell you more about this new scam in the online marketing world.
What is Home Earning System?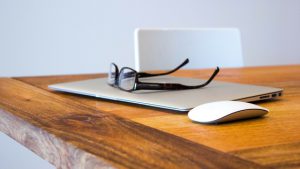 Home Earning System is a program you will find at "homeearningsystem.com," this site involves promotion of products by linking websites or pages and sharing or sending them to customers.
Allegedly, by doing this, the companies whose products you help promote will give you a piece of the profit. At least, that's what Home Earning System is claiming.
Home Earning System's advertisement usually involves a lady named Kelly Richards, a single mom who found a genius way to make money by doing online work at home.
In the video, she promises that in 7 minutes you'll be able to earn up to $1000.
Sounds promising right? But you have to admit it sounds a bit too unrealistic, to begin with.
Before you get too carried away by the money, you have to ask yourself; Who makes a $1000 at their first try of making internet promotions?
Who makes $1000 in 7 minutes for amateur work? The answer is "ABSOLUTELY NO ONE!", Not even that experienced web developer who is trying to find a stable job.
They're trying to bait people who are desperate for money, and the worst part is, the majority of the people finding themselves on those sites are the kind of people who are so desperate for easy money that anything would sound appealing.
Kelly Richards, then tells you that many companies are looking for people who could advertise their products for them by linking product pages to attract customers to buy these products.
If this fact is true, it's not quite as easy as she makes it sound as these companies may be hungry for you to advertise their products but they're not going to let some random nobody do this for them.
A lot of these companies are often after people with influence and a working area of influence where they can promote their products.
Plus, you need to have at least an idea how to navigate around promoting the goods or services being sold.
If you look into their FAQs, there's a question there asking if "Beginners" would be able to use this kind of service.
Naturally, to get more customers, Home Earning System gives you a positive response to get you in the scam, this is how they end up with many newcomers to the online marketing world.
For you to understand in a wider perspective about how such program could exist, you have to search "Kelly Richards" on Google.
You will realize that majority of these scam sites are created by the same person or feature the same type of person, who would pretend to be a single mom trying to make it and found a way to earn big bucks while never leaving the house.
Here is where you will figure out that Home Earning System is a total scam, made to rake money out of people without their customers getting anything in return.
Is Home Earning System A Scam?
The tactic used by Home Earning System is called Affiliate Marketing, which is a good marketing scheme in reality, but for this model to work, the products you promote have to be bought or sold for you to get the commission or a percentage of that product or service.
Home Earning System just makes it sound like using their program is the easiest way to gauge out money, but the truth is you won't get money by randomly linking sites to people, you get money if these linkages would be sold or bought.
Your profit or commission is relative to the sales garnered by the promotions you made.
Home Earning System promises that as long as you link these products, you would get money right away.
It promises its prospecting site visitors a lot of money by saying that it's free of charge.
But initially, it asks you to pay about $97 which goes down to $47  when you keep attempting to leave the site.
That in itself is already very sketchy, imagine paying $97 for something that's close to uncertainty.
It 's like gambling your money with no hope of getting anything in return.
Your only leverage is the promise of getting profit through promotional linking.
The longer you stay on the website, the more you will realize that the advertising logos they are using are fraudulent and they are not authorized to use these companies for advertising.
Existing Good Reviews on the Internet about Home Earning System?
Like any other scam, the makers of Home Earning System have affiliates to give them good reviews.
Marketing scammers are usually good at creating a particular hype that would make their product or services as appealing as possible.
They would not be in the business of scamming if they weren't any good at it.
Now, how did we insinuate this conclusion that Home Earning System is a scam?
Well, many of these articles would claim that they were featured in major news broadcasting companies like CNN, MSNBC and Fox New which is all FAKE NEWS. 
Home Earning System has never been featured in any of these major broadcasting companies no matter how many times you hit up that search engine. Imagine the lengths they go through just to get that kind of publicity.
The business is not built on anything that you can trust investing your money, time, or effort.
Another thing you have to notice is how they keep on saying that the person trying to register with their program is "Lucky" because they only have limited slots available for their program, this creates a very misleading idea that many people are availing the services that Home Earning System is offering.
Mind you, there are a lot of programs that offer the same services, but Home Earning System just created a buzz by giving people pretenses of customer satisfaction.
The fact is, many people are promoting this site, if they're doing that then clearly the "limited slots" are not so limited.
This is just a matter of coding and website positioning that they have made themselves look like a sought-after promotional website.
They are in no way legitimate in doing this business, and all the publicity they claim to have is non-existent.
Feel free to search up on any news that involves Home Earning System, and you'll come back here thinking that I am right all along.
Conclusion
SCAM!
Before you join any program or site, make sure you do your due diligence and research on the program and its creator before falling for these schemes that give you empty promises all the while draining your efforts, money, not to mention your hopes at scoring a stable online career.
One piece of advise it that if it involves "Kelly Richards," then stay away from that online marketing business for as far as you can and tell your friends to avoid it too.
The worst part is, it is challenging for newcomers in the online business industry to spot a scam like Home Earning System.
If you are reading this, then we'd like to hope to that you're doing a great job at trying to do your research before getting yourself in a total mess and a waste of time. You'd rather gain nothing than losing some.
Many sites and programs live up to their expectations, but we're telling you that Home Earning System is not one of them.
It's a scam that you should not even begin to consider.
Stay away from this site and learn to look into sites that offer more security than uncertainty.
Recommendation
If you are tired of scams I suggest you try my #1 recommendation for free and start a real online business.
Click here and join today to get two free websites.
Feel free to ask questions, post comments or subscribe to my email list to be the first to receive the updates and offers.