Is iForex a Scam? I will not say it is a scam but it should be avoided. Trading has never been made so easy with the latest developments of trading platforms made available on the internet. Anyone regardless of occupation or age can actually get into the business of trading.
The concept of "Online Trading" has become a lucrative industry for many and has been one of the most appealing sidelines for many workers who wish to get a second income. Online trading is a platform where buying and selling of financial products through online trading platforms, which is provided by internet-based brokers and is made available and accessible to any person in the business of making money online.
This article is all about iForex trading, we look into what it is, how it is used and what clients say about this service. Here, we will evaluate whether iForex is as good as it claims to be, what are the pros and cons in using it and all things you need to know about iForex.
What is iForex?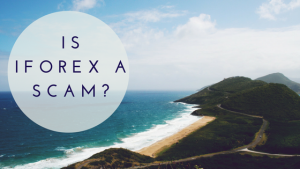 iForex was founded and established in 1996 by bankers and Forex dealers, it launched a multilingual internet-based trading platform in 2004 and is currently one of the largest trading platforms in the trading industry today.  It has customers internationally and has trading platforms ranging from web-based, personal computer downloadables, and mobile trading.
Anyone who has access to these platforms can very well access iForex trading. It claims, to be constantly updated with financial news, 24-hour support, and the ability for clients to be able to trade wherever they choose.
iForex also offers 1 on 1 training tutorials, customer support, and technical support. Moreover,  iFOREX operates on an online trading platform that mainly focuses on trading foreign exchange, including bidding and forward transactions. This means buying and selling of financial products round the clock are made available.
iForex claims to provide a 24 hours, 5 days a week access to latest news on online trading, the stock market and the business market, it even claims to keep you updated on the latest news on all things about business in the stock market.
iForex – A Brief Introduction
 iForex uses different platforms in trading, over the years iForex has gained respect because of its accessibility and ease of usage in trading.
iForex is a multilingual internet-based trading platform that caters to trading financial products including (1) Foreign Exchange, (2) CFDs or Contract for Difference which is an instrument used by the client and the broker for lesser margin percentage of the deal and (3) trading commodities by spot-trading. iForex is regulated by PSZAF and CYSEC, which are commissions that investigate in trade deals like iForex.
The financial products that can be used in trading with iForex can range from  (1) Shares, an example of which are big company shares, (2) Commodities such as gold and silver, (3) Indices and  (4) Forex or currency money changing.
How much does iForex Cost?
iForex requires a minimum deposit of US$100 and a VIP deposit of US$2,500 with a 400:1 leverage. iForex offers a 14-day free trial but this is not done without depositing US$100.  You would also have to pay optional costs and compulsory costs. Optional costs being the things that as a trader you wish to purchase and the compulsory costs which are the fees that the broker would charge, this is relative to the country which he is situated.
iForex Features
To demonstrate how iForex works, let's say you invested $10,000 USD in opening an forex account in iForex, you are likely are going to get a market maker account. In iForex disclaimers,  you will see that most market maker brokers have indicated that they will always act in their best interest regardless if it goes against yours. This means that these brokers are only in the business of making their own profit and not their customer's.
The name market makers are derived from the fact that these brokers make their own market and most likely you will not be to be set up with a legitimate play on the market trends.  These firms use their existing assets to manipulate bids and trades within an internal company substructure but are actually directly under a large scale company, who have the power to manipulate your bids.
These brokers do not charge commission or profit from the trade buy or sell, 99% of the time, commission-free brokers are actually market maker brokers, these brokers are hired by a larger company to manipulate your trade deals and stocks. Sometimes, the deals become much more like a trap for your money than a legitimate source of income.
What Do the Ratings/Rankings Say about iForex
Top 8 Forex Brokers in Australia actually ranks iForex at number 8, but this is solely focusing on forex online tradings but on another view, iForex did not make the cut of the World Top 10 Trading Companies. Among the leading companies are; Barclays, JPMorgan Chase and Co., Citigroup, Inc., Goldman Sachs Group, Inc. Bank of America Merrill Lynch and all others, but forex being in the game for quite a while has not even made light into the trade rankings.
In Alexa traffic rankings, a ranking by Amazon.com,  states that iForex only gets 2.56 views per page, 47.2% bounce rate, this is the number of times visitors visit a page and don't look into the site. It ranked 35, 978th globally. 
What Users are Saying About iForex
 A lot of users have reported having their money deducted by iForex, the following are a few examples we have gathered from the dailyforex.com about complaints regarding usage of iForex. These complaints were originally posted on the website:
A client of iForex from India complained that iForex was deducting some of his funds without his knowledge. He tries to call customer service but he receives no response. Later on, he went on calling customer service and was told that their policy has changed that is why they are charging fees directly. He wanted to get out of the business but fears for the money he has already invested and the chances of recovering them. 

Another victim claimed that iForex's market makers manipulate the stocks in order for the bidding to be in their favor, this complainant lost a lot of money by dealing with one of the brokers, whose intention is to advance their intentions regardless of the effect on the client.
iForex Pros
iForex like all other online trading instruments presents an opportunity for you to gain profit. The following are the advantages we have found that might help you in deciding whether you would want to invest in iForex.
Your lack of knowledge in understanding how trading works and how the market operates you have a good opportunity to make a substantial profit despite this

fact

because all you need to do is invest and traders will do the rest. Though good education on the trades would very much help you in buying and selling stocks.

The leverage you can use in trading is substantial, this means that magnified trades can make magnified profits increasing your possibility of making an income.

Because iForex is made available in website platforms, this means that you can trade and manage your financial products anywhere anytime.
iForex Cons
Take note that since iForex is a widely known trading platform it is the perfect place for scammers to make millions online.  Not only does it pose a huge amount of risk but iForex can easily manipulate you into spending huge amounts of money in their trading schemes, which makes it easy for unreputable companies to take your money.
Some of the dangers that entail dealing with iForex includes:
Since iForex deals with stocks and foreign exchange trading, you always have to keep and alert eye on the developments and the latest news on the stock exchange, this means that when you are not paying attention to all of the costs, this can hamper your ability to make a profit.

There are compulsory costs in addition to you minimum downpayment. These compulsory costs have to be paid by every trader, note that these costs won't affect what you earn in any way, making it a dead investment.

Because trading involves brokers and clients, the compulsory costs mentioned in the previous bullet includes spreads and commissions charged by the broker which is relative to their investment.

There are plenty of others costs that entail dealing with iForex, this involves rollover fees that become prescriptive overnight. These fees are the difference in interest rates between the two countries of the currency pairs you are trading.

The leverage that you pay for can increase the gains but at the same time magnify the cost of your trading.

Forex being the mother platform of iForex uses their own in-house platform to increase your chances of losing money you invested. When you bid with iForex, your money is not placed in the market by a legitimate dealer, they are placed by market makers that and keep your losses and commissions.  It is their main goal to have you lose your money and gain it for themselves.
Is iForex Popular?
iForex is actually quite popular, this company has made its reputation since 1996 and is one of the most widely known trading instruments. It is one of the largest and well-known in the trading industry, but this does not except them for the multitudes of backlash from the foreign exchange industry.  There have been long reports of profit losses and bankruptcy in iForex and there are many reports of missing money in their accounts.
As much as they are popular, this company actually has a long line of complaints that have existed since they started. The promise that this company is a reputable company is taken away because of its inability to disclose its owners.
Conclusion

 
Engaging in iForex trading puts on you at a substantially greater risk than other investments which are not in trade deals. This is because the direct receiver of your investment are market makers whose initial task is to estimate how they can manipulate bids and deals in order for bigger companies to manipulate the financial product you are investing in.
Take note that in trade deals, you get profit because of higher exchanges in other countries in comparison to yours. Foreign exchange platforms that are introduced in iForex can be manipulated at your expense. iForex may have earned its name but it is not worth investing your US$100 or US$2,500 on.
Feel free to ask questions, post comments or subscribe to my email list to be the first to receive updates and offers. You may visit me so I can answer your questions directly at Wealthy Affiliate.com (link to my profile page)