What is Dollar Tell? Is Dollar Tell a scam? You came to the right place for information about this website.
"You will earn $10 per user invite." How does this sound to you? An easy way to make money online.
You will be tempted to avail this offer by sharing the referral link and generating traffic and earning $5-$10 for every unique visitor that clicks your link and visit it.
Generating unique visits is easy because you have social websites like Facebook, Twitter, Google+, Youtube, forums, chat rooms, blogs, etc. You could be earning over $100 in a day, so they claim.
After reading my review, you will have the detailed information about this website plus you will learn about the best platform online to learn the skills needed to make money online.
Dollar Tell Review
Summary
Name: Dollar Tell
Website: http://dollartell.com
Owner: Unknown
Price: Free
Star Rating: 0/5
What is dollartell.com?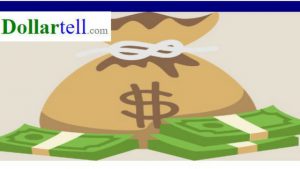 If you have been working online for a long time, it is very likely that you have been scammed multiple times.
Before you become a victim of yet another online scam, you should be very careful about joining a site that claims to pay you hugely for a simple task.
You might have been a victim umpteen times already, therefore, you don't want to be a victim again.
However, what do you do when you hear about an offer like this: earn $10 by referring a visitor?
So what is dollartell.com all about? I am telling you the truth, don't bother with dollartell.com. I have checked the site. It is a scam.
I have checked the site and It is a scam. If you look for the reviews of dollartell.com, you can see the site has been listed as an online scam business.
To find out if the site is legit or scam, you don't have to use the site, reach payment threshold, ask for payment and never receive the money.
Red Flags and Inconsistencies
Just a simple observation will reveal the truth and when you check the website, you will not find much information.
The landing page does not have any information except register button, login button and the big letters "Start Earning From Home Today," "Start your online job career."
There is no About page, Contact Us, FAQ, Privacy Policy, and Terms of Use, and if you still want to register on the site because you want to use every possible way to make money online you are just greedy.
The login page also does not contain much information and at the top of the login page, you will see a task listed. The task is to promote the referral link. Below you will see how much you can earn by referring one unique visitor.
The task is to promote the referral link and below you will see how much you can earn by referring one unique visitor.
There is also a member guide and it explains how to promote the link, how you earn and how much you need to cash out.
You can also see a warning: Anti Cheat. It states that if you bring fake visitors, you will be banned.
In the log in page, on the bottom, you can see Terms and Conditions and FAQ but when you click terms and condition, there is an empty page and FAQ is not clickable.
If valid information of the business owner is kept secret, it simply signifies that the owner is hiding something from the public.
The person running this site is afraid that once the truth is revealed they will have to answer the repercussions.
It is impossible to trust a business or a company if its general information is not even disclosed to the public.
They Do Not Pay
If you don't see any valid information, and still you join the site and start promoting the link, you are just being greedy.
Even if you see money accumulated on your dashboard, the site will never pay.  You can check online for people who have left testimonies.
Users of the site say that they reached the payment threshold, and when it comes time for withdrawal they were asked to do a survey in order to get paid.
The survey page never opened up. Anytime from now, Dollar Tell operation will come to an end without owing a single penny to anyone.
Summary Overview
Dollar Tell Review
Summary
Name: Dollar Tell
Website: http://dollartell.com
Owner: Unknown
Price: Free
Star Rating: 0/5
A group of Scammers?
The company is tailored similarly with other fraud companies such as the DollarSaw, DollarsJet, DutyKid, PayChair, DutySet, DutyTrend, Dollars Plug, Cash East, and many more scam websites.
The mentioned sites are likely to be owned by the same group of smart scammers who will drop a bait, offering huge amount, so people will be attracted to work for their sites.
After achieving the targeted amount, the owners will automatically close the sites and operates a new similar one or they will just migrate the same site in a new domain with a new name.
They are very dynamic to the extent that they operate multiple websites at the same time and sync in concept and technique.
It is guaranteed that the said sites are coming from same fraud group because of their website niche, business pattern, about us details, scripts and language are in sync with each other.
Their offers appear so inviting, but in the real sense no proof ever presented that they have paid someone, plain and simple, they don't pay! Rather, you will be shocked to find with tons of grievances against their payments.
Rather, you will be shocked to find with tons of grievances against their payments.
How Do They Scam People When it is Free?
All of the propaganda created by Dollars Tell is to captivate the public and nothing more. When you register to their site, they will give a referral link.
Then you will advertise it on different social platforms such as the Twitter, Pinterest, Facebook pages, web pages and many more social sites.
You will get a $10 corresponding to every click given to those links which you shared.  Upon reaching $300, the minimum cash out limit, you then can withdraw the payment.
What do you think? Can you really withdraw and enjoy the $300? The answer is NO! You need to continue the process because it does not end there.
A list of surveys will be provided and will require you to have those answered. But, there is a rule for you to do this.
First, you need to pull money from your wallet because you are required to pay them.
Provided you pay them, still, you got a zero chance that they will pay you.
They are earning commissions out of your own money.
This doesn't end here, they will have the chance to trade your personal information such as your email address, Skype ID, credit card numbers and other sensitive information to the third parties which will earn them some more money.
Then there is a real risk of identity theft if the user uses their PayPal email address as this is just an invitation for the hackers to use your account.
Their motive is loud and clear, to make money out of you!
Their offer is so attractive, promising payments while doing almost nothing but at the end of the day, it accounts for nothing.
All those vividly magnifies that Dollar Tell is a big scam company which since its operation, it shows no physical evidence that they made payments.
In consideration of the mentioned factors, it is just fair to categorize this company under a scam list.
If any earning site offers you a big pay rate (Dollar tell says it will pay $10 per unique visits), it is very likely that it is a scam.
If the payment threshold is very high (Dollartell.com has $300 as payment threshold), the admin of the site never intends to pay.
Before concluding, I did a quick research. I joined dollartell.com. I checked the referral link on another browser.
It brought me to the registration page. There is no any information, not even ads, except "Start Earning From Home Today," "Start your online job career."
As I was researching dollartell.com, I discovered another similar site named trendyrock.com. Dollar Tell and  Trendy Rock had the same landing page.
The only difference was the name, everything else was same. This was a big red sign for me to get away from the site.
Since I have an account on Dollar Tell, I decided to do a check on Trendy Rock. I entered the login details of Dollar Tell.
Lo and Behold. I got access to Trendy Rock. I never created an account on this site, but I was able to log into by using login details of another site.
Even though I could log into Trendy Rock with Dollar Tell details, and had to perform the same task, which promoting the referral link, the referral link is different.
This concludes that these sites are operated by the same person or group of persons and they have the same motive, which is ripping off people.
There might be more sites like these from the same individuals.You want to work online and make decent money. However, you should never be greedy.
You want to work online and make decent money. However, you should never be greedy. Don 't ever fall into trap offer that is too good to be true.
You can find numerous legit ways to earn online, however, you should stay away from the sites like Dollartell or the other similar websites so to speak.
Don't be surprised when one day you will find Dollar Tell wiped out from the face of the internet.
If you keep an eye, you will even discover that in some time a new site with the similar concept will surface.
Conclusion
SCAM!
Wake up people, don't let your hard earned money goes in vain.
There are platforms which are legitimate and can be a perfect source of income while at the same time gives you enjoyment and relaxation time you greatly deserve.
Let's help to put an end to these online scammers, that way we are not only helping ourselves but are helping those victims and the future victims.
Recommendation
I recommend that you try Wealthy Affiliate for free and learn the skills needed to be successful in online business. Se for yourself if it is for you.
Feel free to post comments, ask questions or subscribe to my email list to be the first to get the updates.
You may also visit me so I can answer your questions directly at Wealthy Affiliate.com as it is where I hang out with my buddies most of the time ( link to my profile page ).
At a Glance
Dollar Tell Review
Summary
Name: Dollar Tell
Website: http://dollartell.com
Owner: Unknown
Price: Free
Star Rating: 0/5