How to make money online for teenagers? Let me explain.
These days, teenagers use the Internet to gather information and socialize with friends on a daily basis.
It is a source of myriad information that will increase one's knowledge in many subjects, including how to make money online.
No wonder teenagers are very lucky to have the Internet as a platform for self-improvement such as improving school performance, finding work that will augment one's income and socialize with friends.
For teenagers to make money online, it is highly recommended to check valuable recommendations shared by others who have already tried it.
I've also rounded up three of the most popular money-making sources online such as iWriter, Upwork and Wealthy Affiliate to guide you in searching excellent ways to earn money.
After reading this article you will have the detailed information on three platforms where you can start making money online.
Write at iWriter Platform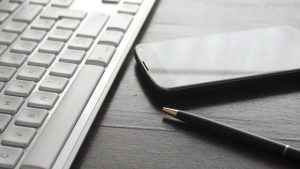 A few years back, many people believe that iWriter is a website that will allow you to earn money for writing quality articles.
Teenagers also jumped on the bandwagon of writing for the site in exchange for extra cash.
iWriter is a platform that accepts writers to prepare articles for websites in exchange for a corresponding fee based on the word count, average rating of articles and level of the author.
It is free to join iWriter, and it only takes a few minutes to register on their website.
This method is perfect for those who have enough time to write a 500-word article in just a short period since this is known to be a good start as a new member of the website.
As for teenagers, it is alright to start at 150-word article to 300-word article per day, so you'll have a methodical pacing in the process.
This process will help you develop your writing skills and make sure you will earn an incredible average rating of your articles so you can upgrade to a higher level from being a Standard writer, wherein you will usually write 30 articles with an average rating of 4 out of 5.
Here, the goal is to have an average rating of 4.6 out of 5 and write more articles per day so you can be upgraded to an Elite writer or even an Elite Plus writer.
However, this process isn't for serious teenager writers today because it will take a long period to build an impressive portfolio at iWriter.
To increase your chances of getting paid higher, you can pay $147 to have an upgrade to your level from a Standard writer to an Elite writer.
However, make sure that you're still starting when you pay for the Fast Track program so you can have a better average to become an Elite writer or Elite Plus, writer.
If you pay for this fee while you're having a low average rating of your articles, it will not help in upgrading your level of competitiveness at iWriter.
Also, it is also highly recommended to research on the website to ensure that you get the new updates.
It has been shared by many members of the site that it has poor communication system so you should be careful about this.
Remember, your income at iWriter depends on various factors so it shouldn't be your only source of extra income online.
 Freelance Jobs at Upwork
Another platform for teenagers to earn money online is Upwork since it has existed for so long on the Internet.
Formerly named as Odesk, the website is perfect for teens who want to build a portfolio through it and eventually gain clients in the process.
It is free to join Upwork, but there are tricks to show off your real potential to attract clients to work with you.
Make sure that you have created a complete profile so that future customers will have ideas about your skills, professional experience, and availability.
They will also judge you on your seriousness to work with them if you have an excellent profile that is complete with skills, educational background, job experiences, completed projects and even a video of yourself that can help in attracting more clients.
After having a complete profile, create a reliable strategy to accept your first job through Upwork.
This profile is significant because many potential clients check your first post, your rating, and comments from your employer.
You should be certain that you have participated on a remarkable first job so you can have great comments, rating and work experience.
In most cases, some clients invite new members to work for them in exchange of impressive ratings.
If you have come across this kind of offers, choose one that is suitable to your skills and do the task.
After all, your primary goal in completing your first job offer is to gain remarkable comments and rating, so potential clients start to notice you.
Once you have begun building a portfolio at Upwork, make sure to take relevant tests to increase your chances of getting hired as potential clients also check your aptitude and skills during the hiring process.
Don't be afraid in repeatedly taking tests since you may hide a low score and try again until you achieve a better score.
The ultimate trick to becoming successful at Upwork is to improve your skills now and then while choosing important jobs that you can submit on time and have quality work for submission.
If you are not available for a given period, avoid applying to jobs that are posted on an hourly basis and stick to jobs that are given as milestones.
Aside from that, check the comments of your potential client and if the payment is verified before submitting your proposal so that you can carefully weigh in your prospects.
Lastly, don't forget to give remarkable feedback to your client after every completed job if you are satisfied with the work process.
It will result in a harmonious working relationship with your customers and other members of Upwork, and there is also a significant possibility that such client will give you an equally helpful comment.
It is truly a give and take process that will enrich members of the Upwork community.
Start a Blog
You may notice that a lot of people are blogging these days and not only as a social thing but as a way to make money online.
Content marketing, which is the monetization method of your blog is one of the most lucrative online business these days.
It can be just about anything, like a hobby, a passion or even about your travels can be a source of a topic that you can write about on your blog and earn money at the same time.
It all started with a website, and Wealthy Affiliate offers two free sites besides the ten free lessons about online business.
It is the best place to start an online business and the community of over 800,000 online entrepreneurs willing to help each other is always there to guide you.
Building websites these days are much easier than it used to be because of WordPress and the training in Wealthy Affiliate becomes handy.
This way is much better than writing for somebody as this can provide full-time income, and you are your boss working in the comfort of your home.
So don't waste your time, click here to join the community of online entrepreneurs.
Feel free to post comments, ask questions or subscribe to my email list to be the first to get the upgrades and offers.
You can also visit me so I can answer your questions at Wealthy Affiliate.com as it is where I hang out most of the time with my buddies (link to my profile page ).