Passive Paychecks System or Passive  Paychecks is a website which is a sales funnel of another website which is cryptowealth.co which trades in binaries.
If you have heard what this website could offer, you definitely will not think twice and grab the opportunity as soon as possible.
You came to this page because you need answers to your questions regarding this website.  The question is, would you get what they promise or will you end up with nothing?
This article can make you realize the facts about this website and will enlighten you whether or not this is worth spending your time and money.
Passive Paychecks Review
Summary
Name: Passive Paychecks System
Website: passivepaychecksystem.net and passivepaychecksystem.com
Owner: Unknown
Price: Minimum $250
Bottom Line: This website is a sales funnel to cryptowealth.co
Star rating: 1/5
What is Passive Paycheck System?
Their claim is for you to earn money on 100% autopilot mode. To add, as per their claim, you do not need an experience in investing online since everything is done for you.
As part of their convincing statements, they will claim to provide you with a trading software to ensure that you make the most money out of the site in little time.
Max Carney is the name of the person on the sales video, and he claims you can earn $30,000 per week. With that earning as he claims,  you will become a millionaire in less than a year.
How Does it Work?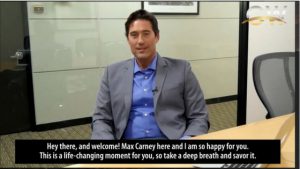 After you landed on the Passive Paycheck System website, you will learn that it is a faceless website.  No owner or information of the owner. It is just a one-page website or just a sales funnel.
That is a little questionable for me since all legitimate websites I know have their founder's information posted almost everywhere on the site.
You will then be directed to Crypto Wealth. On the site, there is a  sales video created by the founder, Max Carney.
There is also no complete and clear explanation of how can you earn money, all he was stating is that you can earn seven figures by investing in cryptocurrencies.
The claims above should make you wonder whether this website is really up to give you the break that you have been looking for for a long time or just another fake website that is created to scam helpless individuals.
As you read along, I am positive that you will get the answer that you need, so I am requesting that you read until the end.
What Information Are they Holding From You?
If you ask me, how to earn money, it is through trading in binaries. The founder did not mention it, and all he said is that you can make money from investing in cryptocurrencies.
There is completely no explanation how it is done or what you will be doing or anything. The system is supposedly about making money in cryptocurrencies, and he claims there is not too much effort involved and money will start to kick in on your bank account.
Another statement that the founder has stated is that you can earn money right after you sign up to his system, and the trading software will do all the earnings for you.
Summary Overview
Passive Paychecks Review
Summary
Name: Passive Paychecks System
Website: passivepaychecksystem.net and passivepaychecksystem.com
Owner: Unknown
Price: Minimum $250
Bottom Line: This website is a sales funnel to cryptowealth.co
Star rating: 1/5
But How Does it Really Work?
So, this is what really happens, after watching a very long sales video Max will ask you to open your account and pay your hard earned money to a binary broker, which will cost you $250 to start.
The problem here is he did not mention that you will be trading in binaries and all he mentioned is that the software will make winning trades for you.
He is not talking about investing in cryptocurrency through a coin exchange or something, but it is through binaries. The sad part is that he is hiding it to deceive you into putting your money into the system.
I have seen a lot of identical sales videos on the internet, and they all lead you to the binary brokers and guess what, it costs a lot of money, and there is no guarantee you can get your money back.
Unfortunately, I have been in the same scenarios before, and I can tell you now that instead of their attractive and striking claims you will end up draining your bank account.
What is Binary Trading?
It is like putting your bet if the price of a commodity will rise or drop in price. If you made a wrong bet, you lose all your money.
If you win, you will not get the whole amount as they will cut a large percentage out of your winnings. So they don't care if you win or lose as they will still get their money.
Now they are riding in the popularity of cryptocurrencies, so they added it as commodities you can trade or bet on. This software scheme has been running for a long time and they just add the cryptocurrencies lately as a twist.
Can You Make Money out of  Passive Paychecks System?
Yes, as long as people make money in casinos they can make money here too because trading in binaries is also gambling, not investing to make a point.
Trading in binaries is a form of gambling for me, and I hope you understand the same way as I do.
Is it Regulated?
No, and it is the reason why no US Citizens should be involved in binaries. The disclaimer they have stated that US Citizens cannot join. It is because this is not regulated in the United States.

If you want to gamble, you are better off doing it in a casino, at least it is legal, and they pay taxes.
How Much is the Cost?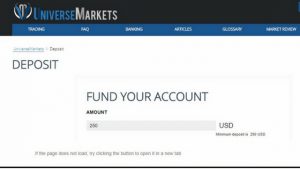 When you watch their video, you will be asked to pay to join but wait until you get on to the check out page.
On the checkout page is stated that the minimum investment is $250 and it should be paid using a credit card.
Why $250? You can open an account with $10 from IQ Options.
As you may think that it is all you need to spend to earn, wait until you go further. You will be drawn into trying to recover your losses and will end up losing some more.
If you want to try binary trading, I suggest you try IQ Option as they have a demo account where you can just use dummy money just for fun and entertainment.
You do not need software as you can bet on your own. Do not invest real money though as most likely you will lose. I am not a fan of binaries, and I do not recommend it at all.
Will the Software Work?
It is just like flipping a coin, so your guess is as good as anybody's guess. If it works, Max will be very busy making bets through the software.
Who cares about the small change he can get from you when he can make millions in no time. Then he does not have to bother creating a website and funnel system to get those small change.
I hope it makes sense to you so you will not be drawn into the trap. There are so many sites out there that are operating like this. Bitcoin Code and Bitcoin Millionaire Club are just some of those websites.
Is Passive Paychecks System a Scam?
I will not call this a scam, but people should avoid it at all cost. If you tell people that they will become millionaires because you have the software, that is deceitful.
When you try to say that the members will invest their money in cryptocurrencies, you bet it should be, not through betting in binary trading and you are hiding the information.
Any website that misleads people does not provide clear information and intentionally misinform people to get money from them are clear signals of websites that you have to avoid.
Conclusion
I have to be honest with you, yes you can really earn money online, but that is if you spend not just money but time and effort.
Patience is a key to be successful in the online industry. So the next time you get into a website that promises the same stuff as this site does, run and never come back.
If you want to make money online, you should have a website and monetize it to its full potential. Some skills and required to achieve that but they can all be learned using the proper training.
Recommendation
You should stop chasing those shiny objects online. Join the  #1 community online for free and learn those skills.  It will teach you everything you need to run a thriving online business.
You will learn from building a website, doing Search Engine Optimization and monetizing your website. Don't worry I start from zero also but now I am doing online business full-time.
I miss my job, but online business gave me financial freedom and independence.
Click here to learn more about this business.
Do not hesitate to drop comments below, ask questions using the "Contact Me" form on the right or type your email address on the form on the top right side portion of this page.
At a Glance
Passive Paychecks Review
Summary
Name: Passive Paychecks System
Website: passivepaychecksystem.net and passivepaychecksystem.com
Owner: Unknown
Price: Minimum $250
Bottom Line: This website is a sales funnel to cryptowealth.co
Star rating: 1/5