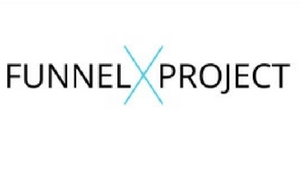 Funnel X Project is a platform owned by David Dekal which is promoting affiliate marketing and claiming you can make as much as $9000 per month using his system.
There are numerous reviews of this platform online, and I am glad that you picked my site to learn more about the legitimacy of this site.
After reading my review, you will have all the information you need in deciding if joining this program is for you or not.
Funnel X Project Review
Summary
Name: Funnel X Project
Website: funnelxproject.com
Owner: David Dekal
Price: Free to join but a lot of upsells and hidden cost
Star Rating: 2/5
Table of Contents
Click or scroll down.
What is Funnel X Project?
This site is just a sales funnel for different products. Primarily, they are Motor Club of America and MoneyLine which are both MLM.
The services and products are made up of Aweber, Udimi, and ClickMagic. To make this system works for you, you need to buy or join the above-mentioned affiliate's products and services.
Once you buy any of these, your goal is to earn commissions by promoting such companies using the sales funnel website.
Bottom line, you are not only joining the site as a member but also as an affiliate who can earn a commission to any successful sales.
How Does 
Funnel X Project 
Work?
Once you are in the sales funnel's members area, what you need to do is register with the companies I previously mentioned.
After, you have to plug them into the sale's funnel back office. The main reason behind it is because you are not promoting any of these companies using your website but rather using the sales funnel.
In essence, you are promoting the same funnel you go through. Meaning, when people purchase the products that were recommended by David, you will earn commission, as easy as that.
The entire process seems hard, yet I will break it down for you so you would know that it is easy.
First, you need to signup to MCA and MoneyLine and other available tools and services.
Second is you will insert your affiliate links into the Sale's funnel member's area.
Then you will promote FXP using the given unique FXP link assigned to you.
And commissions will start to kick in when people buy any of the products using your link. I hope the broken down information made it easier for you to understand how the process works.
The first step in the system is creating a MoneyLine account, free of charge, under David. I want to be very clear here, and you will never earn money using the free MoneyLine account you will create.
The MoneyLine site claims you to get access to vast of leads using the free account.
There is some urgency to join on this website, since everyone who will join after you whether you have referred them or not, will automatically turn to be your lead.
Unfortunately, if you will come to think of it, this is just another marketing spin as there is no complete logic to explain as to how it will happen.
In actuality, the system is just an internal messaging system, which lets you spam members who join the MoneyLine after you.
Do not be too confident, as these are not solely your leads, as they are also getting a tremendous amount of spam messages from other people too.
This issue being the case, there is little, or maybe no benefit you can get from the free membership from MoneyLine. After completing the entire process of the MoneyLine, you have to join the MCA or Motor Club of America.
MCA, which is another MLM, has been in the industry for years now. As a distributor, they do have tangible items that you can promote.
Summary Overview
Funnel X Project Review
Summary
Name: Funnel X Project
Website: funnelxproject.com
Owner: David Dekal
Price: Free to join but a lot of upsells and hidden cost
Star Rating: 2/5
The Compensation Structure
Moving on, you will not get any compensation from the first two paid referrals. But after the two paid referrals, you will get your 100% commission after that.
Meaning you will get commissions between the $20 up to $500 for every direct referral. The story will continue for your referrals, that on the first two referrals they will successfully bring in the company, you will not get any from it.
But after the two, you will get 50% on every referral they can bring in after. You will miss out on the first two commissions that your referrals will bring in, yet after that you will start to earn 50%, meaning you can make earnings between $10 to $250 for every indirect referral.
As a distributor, you can earn $80 when someone buys it, and the same process for the people included on your downline. This can be easier to sell due to its tangible products that are available for you to offer others you want to recruit.
The Price
Upgrading to your MoneyLine membership should be upgraded to any of the available paid memberships. If you want to earn money using this system, you may consider memberships such as Bronze membership for $20, Silver membership which is worth $50, Gold membership on the other hand for $100, platinum membership which will cost you $250 and lastly, the most expensive option which is Diamond membership which will cost you $500.
The membership that David suggests his members buy is costing $19.95, which they call as MCA Total Security. This will give you roadside services but at a higher price than competitors.
Besides the memberships to MoneyLine & MCA, you'll have monthly fees for the other tools that are needed for the system.
David promotes ClickMagick, and it is a tracking tool, so you will know where your clicks are coming from and whether your campaign was effective or not, so this is quite important to have. Cost  $12 – $97/month
Aweber is an email auto-responder which gives you the ability to collect emails, set up & send follow up email series automatically, and send broadcast messages.  It's a list building tool that you'll need for this. Cost $15 – $149/month
Udimi is a platform where you will buy your traffic from others who have huge email lists.  These are called Solo Ads. Paid traffic could easily burn a hole in your pocket which is about $0.50 a click.  This amount will be the most costly as it may run up to thousands of dollars each month.
Is 
Funnel X Project 
a Scam?
I cannot say that this is a scam, as MLM is not a scam at all. You really can earn good amount of money here, only if you are hardworking and you know what you are doing.
Even if you are hardworking and patient and you spent all your time in front of your PC, there is still no guarantee that you will get commissions here.
David in his sales funnel gives people access to the funnel without any charge. Assuming that you follow the steps he provided, purchase everything you need and you can spend some amount of money buying traffic, there is a way you can earn money.
The process may not be as easy as it seems especially that you are promoting here items and programs that are questionable like MoneyLine.
Also, you need to spend a huge amount of money to be stable and start earning, If you do not have money, then there is no way for you to earn.
Conclusion
Doing affiliate marketing using a sales funnel is a risky proposition. You will have to rely on paid traffic which is very expensive and not recommended for beginners.
If you have a website that is generating a minimal 1000 organic visitors per month, at $.50 per click will make you $500 per month savings on paid traffic.
You also have to remember that this traffic is organic which means your website has been searched on the search engines like Google. This traffic is more converting than paid traffic.
Recommendation
Affiliate marketing is a very rewarding online business if done right. It requires a website to be self-supporting in the coming years.
You also need the necessary skills, like building a site and how to run your business effectively. It may sound overwhelming, but I also started this business from zero. I joined a community of online entrepreneurs, and it is where I learn all the skills.
I am now doing this full-time, and this website is the result of my training and the support of the community. I strongly suggest that you join this community and see for yourself if it is for you.  You will not lose anything.
You can join for free without the need for credit cards, and you will also have two free shared domain websites so you can start right away.
Click here to learn more about this business.
At a Glance
Funnel X Project Review
Summary
Name: Funnel X Project
Website: funnelxproject.com
Owner: David Dekal
Price: Free to join but a lot of upsells and hidden cost
Star Rating: 2/5