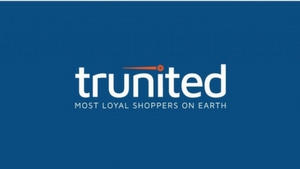 Welcome to my  Trunited Review.
There has been a lot of buzz surrounding this company lately, especially with a lot of people worried that it is just another scam.
My review will clarify things and hopefully will answer your questions regarding this platform.
Trunited is a socialized commerce site, it offers discounts on member's purchases.
You also have the potential to earn money through their referral program.
I am not an affiliate of this platform, so you can expect that all the information which I will share in this review is unbiased.
After reading my review, you will have detailed information about this popular socialized commerce platform.
Trunited Review
Summary
Name: Trunited
Website: https://trunited.com
Owner: Dr. Nicholas Porter
Price: Free to join Star Rating: 4/5 Good!
Table of Contents
Click on topics to select or scroll down.
What is Trunited?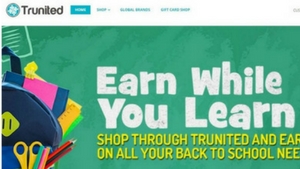 It refers itself as "socialized commerce" in which they partnered with companies that pay to have their products promoted.
What is even better is that a number of the sellers that this company has partnered with are the ones that people have already visited and purchased a number of their everyday products.
When these people become members, they can purchase the products at a lower price. They can also join the affiliate program to earn money.
How Does Trunited Work?
The question remains though, how does a free to join website stand to make its members money? 
Well, this company works like a modified version of affiliate marketing, wherein a user's browser cookies are tracked, so they receive commissions whenever a purchase is made to a partner retailer.
They are also into direct selling of highly discounted products to its members and then all the profits are then shared among members through revenue sharing.
One good thing about this platform is that they are not operating under the MLM business model. It only takes a few seconds to a few minutes to make an account on this site and after that one can already begin to earn.
Each month, all of the site's profits are paid back. One hundred percent of the leftover money goes back to the platform's user base which is actually revenue sharing.
As a video on the site explains, the money does not go to middlemen or already overpaid executives; rather it goes back to the people who helped in driving traffic to the site.
Keep in mind that this is an affiliate program, meaning that the money a person earns is not solely based on their own purchases, rather it is more so based on the purchases made by the people under their referral.
What is Socialized Commerce?
Most companies that operate online rely on affiliate marketing as it is a very cost-effective marketing method than using ads to promote their products.
This platform is like one affiliate for a lot of companies but they do not promote the products online like a normal affiliate would do.
They also do direct sales of highly discounted products. They promote the products to the members of the platform.
Is this good? Exactly, as the members, they would be able to buy products at a lower price and this includes the products that they were buying for their everyday needs.
Then the commission earned by this platform is shared among members through a revenue-sharing system, which is cool. Again, I am not an affiliate of this platform but I find this unique being the first site of this kind.
How Do Members Make Money?
The money made on the site is paid out using a points system, which can then be converted to cash upon withdrawal.
Currently, every point earned on the site is worth $0.30 and a point is earned for every purchase. Let's say you have 10 people under you and they make 10 points each, you will earn $30 for something that is free to join.
This makes it different from similar sites, which offers gift cards in return instead of straight-up cash. A potential downside to this is that the value of points may be depreciated at a moment's notice, lessening the value of the member's income.
In other words, the brands that more people actually want to purchase goods from do not pay back as much, while some members may feel pressured to purchase from certain brands to make more money.
This platform has partnered with various other companies to provide members with hundreds upon hundreds of products and gift cards.
A lot of the products that one can purchase from this site have significant discounts placed on them. This is a great place to buy products that one is interested in, but has been holding off on purchasing because of its price point.
There is also free shipping that is being offered on all orders above  $49. They have also partnered with Priceline, Walmart, Pet Smart, and Best Buy to provide many of what people would nowadays consider basic needs.
They also have Trunited travel which is also powered by Priceline. Aside from having these partner sites, they also have the hottest new products on offer, such as Venn, Skinny Pop, and Duracell batteries, among others.
Furthermore, they offer gift cards to Target, McDonald's, Outback Steakhouse, AMC, and Home Depot to their users.
Summary Overview
Trunited Review
Summary
Name: Trunited
Website: https://trunited.com
Owner: Dr. Nicholas Porter
Price: Free to join Star Rating: 4/5 Good!
Discounts from International Retailers and Global Brands
Aside from brands that are local to the United States, this company also offers a chance for users to make cashback when purchasing from international retailers and global brands.
A prime example of this is the Military Uniform Supply, which offers as much as 10% cashback for certain purchases and Camping World, which offers up to 6% in commissions.
There are brands that instead of paying their customers back in percentages, generate a set amount of income. Lending Tree offers up to $38 in returns and Zipcar offers up to $30 and as mentioned previously, this site also has gift cards on offer.
What is great about these gift cards is that they offer more returns compared to when purchasing products directly from the retailer.
It is important to note though that the majority of gift cards they have on offer are for restaurants and other food-related establishments.
However, there are gift cards for non-food retailers also available on the site, such as those for Victoria's Secret and Build a Bear.
California Pizza Kitchen gift cards start at $50 but offer 20% profit points in return. An Applebee's gift card starts at a lesser $25 but has the same percentage of profit points on offer.
The gift cards for sale on the site change every single month. Which ones are available are based on supply and demand determined by the website.
Which ones are available are based on supply and demand determined by the website. There is apparently a 180-day money-back guarantee put into place here, but there is no information immediately available regarding how this works.
It is possible to make returns on this site, unlike most other competitor's services. However, these are done on a case to case basis, and there is no guarantee that every request to return a certain product will be granted by the program's administrative team.
The Affiliate Program
While it is possible to make legitimate money off of this site, there are a couple of conditions to be met first before you can be an affiliate.
First and foremost, a user needs to sponsor another member and at least one monthly purchase must be made by the sponsored member.
Then you also need to accumulate at least $100 in your account from members you invited into the company for you to qualify to start using their affiliate program.
They make it so you do not pay any money from your own pocket as you can use the $100 bonus to pay the $99 annual fee.
However, for people who push on and make the right referrals, this platform could prove to be a viable source of income.
Also, referring people to this service would be a lot easier because potential members no longer need to learn about complicated things because all they have to do is sign up and buy whatever they need or want.
With all this in mind, yes, it may be difficult to make larger amounts of money through this service. 
Based on the views of the YouTube videos explaining how the service works, there are also not a lot of members so far.
However, this is risk-free since the service is free to join and it allows users to purchase products that they would have spent their money on anyway.
If money was going to be spent either way, why not make a bit of money out of it? 
With a little bit of determination and persuasion power to make more and more referrals, a person's income stream off of this service will definitely grow at an exponential rate.
What Sets it Apart from the Rest?
One of the best thing which is rare about this site is its transparency. 
The platform is based in Scottsdale, Arizona, and was created by Dr. Nicholas Porter, who actually worked as a dentist at Risas Dental and Braces before trying his hand at online marketing.
More information regarding the origins of this program is available on the website. There are multiple ways to get customer support here.
A "whatever, whenever" member inquiry form is available wherein users can send in general questions and concerns about their experiences on the site.
Also, there are request forms available for connection change requests as well as for the deactivation of accounts. 
The site's privacy policy also makes it clear that a user's information will not be used for purposes other than the ones clearly stated that it is intended for.
There is also a statement on the policy that states that this information will not be sold or distributed to third-party organizations. 
This company has been recognized by a variety of credible news and media outlets.
This is unlike other competitors, which have only been reviewed by lesser-known entities or merely use the logos of reliable sources to enhance their own legitimacy.
They have been featured on Yahoo! Finance, which has basically confirmed that they are the first, or at least the first legitimate, socialized commerce platform.
Aside from this, they have also been featured on CBS, which has called the service empowering as well as on NBC. 
While there are many online works from home platforms available today, this site is definitely worth giving a shot.
This process is great since the way a person makes money on this site is by doing something they have probably already been doing for years without earning even a single cent in return.
Pros:
It is free to join

It can really make you money

You save money on your purchases

A lot of products on the site

Pays actual  cash to its members
Cons:
The part that I don't like is it requires recruiting to make real money.
Conclusion
This method is a brilliant way of utilizing the purchases of members of this site and sharing the affiliate commissions among members.
A legitimate website and some people could make some money from it especially those who are good at recruiting. 
I would say try it as it is free to join and this is a good way to start if you do not have the budget for a real online business.
Now if you are really want to start a real affiliate marketing business where you do not have to share the commissions, try my  #1 recommendation for free.
It is totally free to join and see for yourself if it is for you. I hope I have given all the information required for you to make an informed decision before joining.
Feel free to post comments below, ask questions using the "Contact Me" form on the right or type your email address on the form on the top right portion of this page to get a free 7-day email guide on how to start an online business.
At a Glance
Trunited Review
Summary
Name: Trunited
Website: https://trunited.com
Owner: Dr. Nicholas Porter
Price: Free to join Star Rating: 4/5 Good!