Welcome to my review, How Good is Aweber Autoresponder?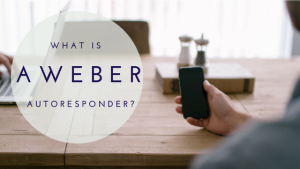 The answer is a long one, but I will summarize it here for you.
I have been doing affiliate marketing for more than three years, and I will share my experiences of using this email autoresponder.
Aweber Review
Summary
Name: AWeber
Website: aweber.com
Price: 30 days free trial then starts at $19/month
Pros: A very good tool for email marketing
Cons: No free version
Bottom line: Integrates very well with Sumo for your email campaigns.
It also gives a free downloadable pdf free guide with 45 templates and a complete guide to writing superb emails.
Table of Contents:
What is AWeber Autoresponder?
It started as a small private company like many other email service providers.  It was initiated in 1998, in the times when email was one of the only means for transporting digital messages.
Therefore, one can safely say that AWeber has seen it all when it comes to addressing the complexities that an email service can face.
It is a web-based service, and it understands your business requirements. More than just sending a message, AWeber offers a variety of tools that can help you generate attractive emails with the least amount of effort.
Just to give you an idea of how this software service helps, here is what you can do with AWeber:
You can create online campaigns
Generate newsletters for your blog or website subscribers
Make use of tools such as subscriber tracking to understand the needs of your current and potential customers.
Create emails from within your blog posts.
Integrate with other business software services to maximize productivity.
Use email templates to design engaging content that can potentially turn followers into customers.
One of the best highlights of this software is its ease of use. With drag and drop builders, you can get done with email designing in no time.
This excellent autoresponder brings simplicity and efficiency to your business model.  It bypasses the need for manual responding of email to your potential clients.
Since it's a generic tool that most businesses can easily acquire, it has scalable features that fit any business size and structure.
It is a handy tool, particularly for smaller and medium-sized businesses.
You, as a blogger and entrepreneur, will like this email service because it enables you to market your product to more audience and more potential customers.
Currently, it serves more than 100,000 businesses available in most parts of the world.
It makes quite an appeal to local and international businesses to effectively deliver the right information to their customers and partners.
You can make use of flexible features, email templates, and tracking options to deliver your message across different channels effectively.
It makes audience targeting easier so that you can make more customers in a short time.
What is Email Marketing?
Email marketing has been known to be one of the most effective online marketing methods. In this era of ads and social media, the importance of a robust autoresponder and email solicitor can never be ignored.
The modern marketing world continues to evolve at a rapid pace. With time, comfortable and more efficient tools have continued to flood the digital world, making the competition tougher amongst digital businesses.
No wonder if you ignore the proceedings in digital marketing even for a few hours, you could find yourself left behind in the race for more customers. In this age of digital business, innovation is the driving force.
Particularly when it comes to email marketing, with so many different tools and metrics available, it is instrumental for a business to acquire new tactics so that they not only gain new customers but keep their current customers happy.
Your search for an efficient email marketing tool that generates and delivers emails at high speed and efficiency has ended, as I will introduce to you AWeber Autoresponder.
This email marketing tool guarantees email automation, which makes it one of the most popular tools among its niche.
Features
To help understand what AWeber Autoresponder is, we shall now look at some of the top features in this web-based autoresponder.
Drag and Drop editor are such time savers. Most modern software feature drag and drop editing and building features, and AWeber is no different.
Not just that, but you also don't need to search for images online anymore. To help create visually engaging content, AWeber offers thousands of free stock images in its features set.
Message preview options ensure that your final draft looks presentable before it goes out to your subscribers.
You can now deliver the best newsletters to your subscribers.  With more than 700 newsletter templates available, you can easily optimize your content and get done with newsletters in no time.
If you think you have a better email design, you can even try custom templates.
Subscriber Segmentation and Management
You can now target different subscribers according to what they prefer on your website.  Several tracking and analytics tools help you segregate your subscribers into different groups.
Hence you can create more personalized email content for each of the groups to attract more business opportunities.  Tracking options also include geo-location tracking, visitors, and viewing conversion rates as well.
To save time and effort, you can set a schedule of emails you wish to deliver to a particular group of subscribers. You can send follow-up messages at designated times.
In this way, you can stay connected with your customers even when you are not in front of the office desk.  You can create customized email follow-ups as well to give your customers a more personalized response.
The feature set of AWeber includes several other features such as:
Sign Up Forms
App Showcase
HTML Email Templates
Email Marketing Tracking
Stats App
Blog Article Emails
Deliverability Tracking
API and Integrations
Third-Party integrations is another highlight at AWeber. It offers an open API so that you can seamlessly integrate your other business apps with this software.
Some of the top integrations at AWeber are WordPress, Sumo, PayPal, Facebook, LeadPages, Zendesk, Shopify, Instapage, Google Analytics, Unbounce, Magento, and WooCommerce along with several others.
Pros
While it's quite a long list of benefits that AWeber brings to you, here are some of the top pros that you can get with AWeber.
A high deliverability rate ensures that your emails reach your subscribers.
You can target different types of audiences, thanks to the segmentation and tracking features.
Easy to use and customizable email templates help you design emails in no time.
You can stay connected with your customers through Autoresponder without having to sit in front of the office desk.
It works with mobile devices as well, so you can view metrics and analytics from anywhere.
Cons
Some of the features at AWeber requires some improvement. Here are a few drawbacks to this software.
Newsletters through mobile phones do not have the highest deliverability rate.
There can be problems while exporting messages from templates.
AWeber Pricing
Since AWeber avoids complexities, its pricing plans have also been designed flawlessly.  Pricing has been kept quite simple, and each of the pricing plans offers the complete set of features which we will see later.
Depending upon the number of subscribers you will have, the pricing varies.  Quarterly and monthly billing plans are available.
Here is a quick look at the pricing distribution:
For up to 500 subscribers, AWeber is available for $19 per month.
For up to 2500 subscribers, AWeber is priced at $29 per month.
For up to 5000 subscribers, AWeber is available for $49 per month.
For up to 10,000 subscribers, AWeber is priced at $69 per month.
Pay $149 to facilitate up to 25,000 subscribers every month.
If you have more than 25,000 subscribers, you can get a quote from the official website.
Free Email Marketing Guide
If you are new to email marketing, AWeber will help you in writing those great emails by providing forty-five templates and a complete course.
This guide is useful for those who do not know what to write in their emails. If you use the templates, you just have to fill in the blanks.
Very convenient, and it will get rid of your frustrations in writing emails.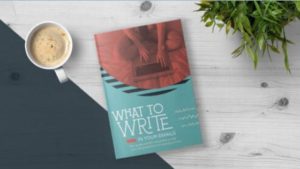 Click here to download the Guide for Free.
What are users saying about AWeber?
The general vibe about this software is a positive one.  On several popular software review platforms, AWeber has mostly received flattering reviews, along with very few complaints from the customers.
Customers are satisfied with deliverability rates as their emails reach their subscribers most of the time. Therefore, you can be sure that your content is reaching out to its target audience.
Customers also praised the pricing plans and suggested that these plans are more flexible than some of the other software services.
Many of them admitted that AWeber has boosted its sales and earned valuable money for their company. Few of the significant complaints suggest that the templates do not offer full formatting features.
Some marketers also pointed out that for smaller businesses with less than 100 subscribers, the pricing might be a bit too high.
Is it Popular?
SimilarWeb suggests that AWeber ranks among the top 1900 websites globally. It has more than 25 million visits, which were still a reduced number as compared to the previous months.
According to Alexa, AWeber has dropped in ranking a little bit in the recent past but still attracts millions of visits every month.
It's ranking in the United States is quite impressive as it ranks among the top 900 websites.
Conclusion
I have been using Aweber as my autoresponder for a long time. I like its features like you can send emails to a segmented list.
It is also very usable for doing drip emails by using the legacy series where you can schedule a series of emails. There is also a feature for capturing emails.
Feel free to ask questions, post comments, or subscribe to my email list to be the first to get the updates.
You may also visit me so I can answer your questions directly at Wealthy Affiliate.com as it is where I hang out with my buddies most of the time ( my profile page ).
At a Glance
Aweber Review
Summary
Name: AWeber
Website: aweber.com
Price: 30 days free trial then starts at $19/month
Pros: A very good tool for email marketing
Cons: No free version
Bottom line: Integrates very well with Sumo for your email campaigns.
It also gives a free downloadable pdf free guide with 45 templates and a complete guide to writing superb emails.