The 7 Figure Freedom Formula is a website which claims you can earn $30000 in 24 hours, is a sales funnel of My Online Business Education or MOBE.
There are so many reviews on this platform online, and I am glad you choose what I have to say about the legitimacy of this website.
After reading my review, you will have all the necessary information you need to make an educated decision whether to join this program or not.
7 Figure Freedom Formula Review
Summary
Name: 7 Figure Freedom Formula
Website: 7figurefreedomformula.com
Owner: Bill and Michelle Pescosolido
Price: $1 seven day trial plus upsells up to $30000+
Star Rating: 0.5/5
Table of Contents
Click or scroll down.
What is 7 Figure Freedom Formula?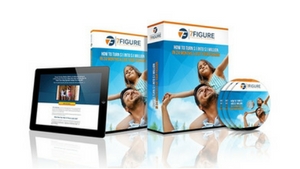 The platform is a  work-from-home job that offers low sign up trial fee, just like any other portals on the Internet.
With its attractive marketing tagline, you'll always feel like you've found the right place to earn a lot of money.
To get maximum benefits of the program, you'll eventually learn that you need to pay more than $48 or more than $64,000 after paying an entrance fee of $1.
The creators of the website are Bill & Michelle Pescosolido who are also projected as experts in the industry. However, you should be very careful before joining the system or else you'll regret later.
How Does 
7 Figure Freedom Formula 
Work?
Essentially, learning the basic method of becoming successful after joining the program is highly recommended.
Are you hoping to know how the system works online? Do you think you can master the turn-key formula to earn a lot of money in just a short period?
Here are a few details to remember before signing up and become one of the followers of the platform from around the world.
The system is known because of its marketing presentation supposedly developed by Bill & Michelle Pescosolido who are the owners of the website.
Based on the website's announcement, the members will have an opportunity to earn more than $30,000 within 24 hours.
Others even claimed that they already earned $150K within four months and amassed a lot more money later on.
All you have to do is work on the program for less than an hour. Simply put, you don't have to work much for it even if you earn huge amount of cash after a day.
You will be convinced because of their expertise in convincing you that time is very important in your life so you'll need a job that is easy and have high profits.
Aside from that, you should copy their formula and start doing the same thing to become successful. The tasks are composed of two parts such as generating leads by means of utilizing free strategies and sponsored advertisement.
If you have already done that stage in working for the project, you have nothing to worry since your coaches will do the rest of the job.
In other words, this is another example of the done-for-you system that already destroyed the dreams of those who became victims of this kind of online jobs.
Obviously, there are many challenges along the way and illegitimate activities due to the done-for-you business offering.
With that, you should be careful about the genuineness of the platform before spending money to take advantage of its program.
After all, you wouldn't want to have regrets in the end due to your failure to exercise due diligence by completing a thorough study of the system.
The catch here is to avoid misleading work-from-home opportunities and as well as unethical marketing strategies.
The Red Flags and Inconsistencies
Knowing the method used by the system, it is essential to understand the red flags and inconsistencies about the program.
First, the creators of the platform will not disclose everything about it so that you will have no doubts in becoming a member of the site.
For example, you will not know the truth about the amount of money that you will spend to maximize your chances of earning a lot of money.
It is their way of securing that you will not change your mind about joining the system. After all, you'll obviously consider the capital that you will spend as a new member of the program.
At first, you will be informed that you only need to pay $1 just to get started by using the features of the website.
However, you will be shocked later on that you'll be asked to pay even more than what you've expected at first while thinking about possible losses in the end.
Second, the 21 step training course is misleading, and you'll be asked to call your coach before you can get access to it.
This method is the usual marketing method of the MOBE sales funnels found on the Internet. At first, you will think that your coach will teach you valuable lessons regarding business ideas.
You'll end up paying a lot of money later on since your coach will offer more products that require another payment of money.
In that case, you'll be trapped in a web of lies that will contradict what has been promised in the introduction of the business.
Summary Overview
7 Figure Freedom Formula Review
Summary
Name: 7 Figure Freedom Formula
Website: 7figurefreedomformula.com
Owner: Bill and Michelle Pescosolido
Price: $1 seven day trial plus upsells up to $30000+
Star Rating: 0.5/5
The Compensation Structure
The MOBE commission system will give you up to $20000 per sale but do not jump for joy yet.
Click here to learn the details from my MOBE review.
The Price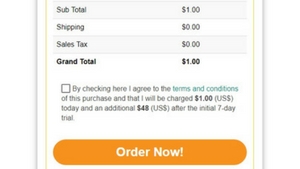 The $49 will give you the MTTB 21 step training program which is of course to promote MOBE products.
Hold on to your seat. The most expensive product you have to buy and sell to get the highest commission the Diamond which is a whopping $29997 plus a $299 per month fee.
Click here to learn the details from my MOBE review.
Is  7 Figure Freedom Formula a Scam?
The system is a scam because the terms and conditions of the website are not clear to its new members. Basically, the owners of the program will not tell the truth regarding the exact amount of money that you need to prepare before getting access of their training materials.
They will make you feel that it is their popular system that has helped thousands of people earn huge amount of cash in just a short period of time.
It even appears to be true since the examples are very appealing and the words used in their marketing copy are convincing for everyone.
However, it is clear that no one can really earn $30K in just 24 hours by just becoming a member of this kind of system.
If you think that you'll only need a few minutes to do the task, then you're wrong because there is a need to invite a lot of people to purchase the same system and become part of it.
The effort to do affiliate marketing is important in this kind of work so that you can earn a commission every time you have sold an opportunity to join the platform.
Obviously, the work that you're going to do is not valuable and it will only lessen your profits because of the hidden fees that you're going to pay in the end if you want to make the most of the program.
Lastly, the system is also very risky knowing that you will not be sure on how to gain profits after spending cash every time you upgrade your membership.
Conclusion
I do not consider MOBE a scam, but sales funnels like 7 Figure Freedom Formula that makes absurd earnings claim in such a short time is using a scammy marketing ploy that is not good at all.
Of all the MOBE sales funnel I have reviewed, this platform also offers the sign-up process with a little twist. They provide the $49 MTTB 21 step training program as $1 to join the trial period for seven days then you will be billed the remaining $48.
Nothing wrong with this, but if you are not careful, you are signing for the whole $49. A lot of people will forget to cancel trial offers thus paying for the whole amount.
It is also good to know that Wifi Millionaire, which is owned by Matt Lloyd, the owner of MOBE itself, the official sales funnel is offering the $1 trial but separate from the $49 MTTB billing.
Recommendation
The commission of MOBE which will reach up to $20000 per sale is ever tempting but do you have more than $30000 to invest? Do you think you can find customers who can afford this much?
This issue is the main factor that I do not recommend MOBE, and you should avoid the 7 Figure Freedom Formula.
If you want to make a full-time income, you should build your own online business.  I create and run this website using a system that only cost $49 a month without any upsell whatsoever.
The training and the support I had from the community of over 1.2 million online entrepreneurs willing to help each other is unmatched anywhere. I was a complete beginner, and now I am doing this full-time.
The only other cost will be a domain registration of $14 per year.  You will have free hosting of up to 25 domain name websites with free SSL. You will also have a free keyword research tool.
The best part is you can try it for free without the need for credit cards, and you will have two free websites to start. So check it out if it is for you, you will lose nothing.
Click here to learn more about the business.
At a Glance
7 Figure Freedom Formula Review
Summary
Name: 7 Figure Freedom Formula
Website: 7figurefreedomformula.com
Owner: Bill and Michelle Pescosolido
Price: $1 seven day trial plus upsells up to $30000+
Star Rating: 0.5/5