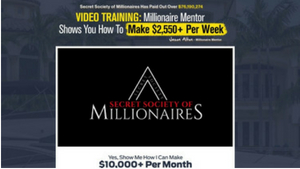 Secret Society of Millionaires is a platform that makes people wonder whether it can make one a millionaire or it is just about another sales funnel scam.
There are a lot of reviews of sales funnel like this, and you landed on the best page that can give you the details of this website.
After reading my review, you will get the information regarding the legitimacy of this platform we are reviewing which we will just call SSM for simplicity,  as well as the main website that you will be funneled once you join SSM.
Secret Society of Millionaires Review
Table of Contents
Click or scroll down.
What is Secret Society Of Millionaires?
Everybody wants to be a millionaire. Some people even believe that there is a secret society of them out there helping each other out to succeed.
This site tries to make that a reality by teaching even simpletons like how to become a millionaire with as little work as people.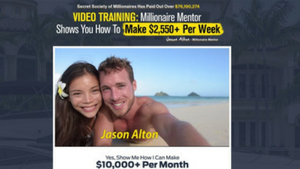 Jason Alton is behind this site which claims to provide people with a millionaire mindset that will help them make thousands even if it is just their first week of work on this platform.
They claim to do this through the use of an automated system that already does a large bulk of the work for you.
How Does 
Secret Society Of Millionaires 
Work?
As mentioned before, this site makes people money through an automated system.
With minimal work – just tweaking some of the designs and wordings here and there – a person can apparently make thousands upon thousands every single day.
This offer may be an interesting proposal for people who are looking to make a quick buck. What is even better is that this online business only requires as little as 30 minutes of work per day.
With this, you could become a millionaire who can go on vacations whenever you want and buy whatever you want with all of your disposable income.
On top of the thousands that this platform claims to be able to make a person on their first week of work, they also claim that this amount will increase for each week that a person will work for them.
The only catch is that a person will actually have to pay thousands of their own, hard-earned money to get ahead.
In simpler terms, to at least break even, a person will have to "pay to play." For those who are not familiar with this type of system, members will be paid on a commission basis if they purchase the same product they have to promote.
This means that to make thousands, people will have to put in close to the same, or sometimes even more than that amount.
This issue also means that there is a chance that people will make less money than the amount they have invested, which would put them in the red in the long run if they choose to keep working on this platform.
You probably will not actually make money from the tips and tricks you will learn from this site. The way to make money here is to sell the system off to other people as well.
Then you will get a percentage of the price these people have chosen to pay. This method is, however, only one of the many ways this site gets money from unsuspecting people.
Another way this site makes its money is through consulting fees and membership upgrades. When a person goes in for a consultation, they will find themselves talking to people trying to sell them upgrades to their current membership.
This case is not because the people on the other end of the line want to help you. It is because these people get commissions from the sales they make, which is why they are adamant to sell upgrades to this system to as money people as possible.
The Red Flags and Inconsistencies
There are numerous red flags and inconsistencies of SSM
While it claims to be a unique and state-of-the-art automated system, but it is just a sales funnel system of another site.
The system here actually comes from My Online Business Education, which sounds like a legitimate site, but has already been proven to be nothing more than a high-risk investment scheme.
This system will require people to pay ridiculous amounts of money even to begin making this amount back.
You have to purchase the membership level and products to get the commission
I do not know about your experiences, but there are close to no system that requires their members to pay to work for them, especially huge amounts of money.
There are multiple levels of membership available in this system and how it works is that you will only gain commissions from the purchases of the people who you have referred.
If the person you have referred signs up for a gold membership, and you only have silver, you still stand to make some money, but you will not be reaping the full benefits.
For people who sign up to a higher level membership, they will be getting the commissions from people who sign up to the same level of membership.
This system resembles what is known as a pay as you play system, which is a high-risk way for a person to make their money from recruiting other members.
The downside is that higher level membership is expensive. Add to that the fact that selling such an expensive system to people, especially random ones, is extremely difficult then you will have found yourself in a rather sticky situation.
In simpler terms, it would be tough to even break even on this platform. Another inconsistency is the benefits that this site claims to have on offer.
The training is centered on promoting their product
Despite claims that the training and template sites you will get will help you become a millionaire over time, this is not actually the case.
The training and templates are designed to promote their products and not to teach you online business methods that are independent of the platform.
That would mean that for whatever reason that SSN will cease to operate, your investment will go with it you will be left with no skill that is usable for other online business ventures.
This site does not have the work done for you as you have to have extensive knowledge of things like online marketing and search engine optimization in order to get ahead of others trying to sell similar systems to yours.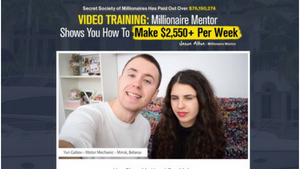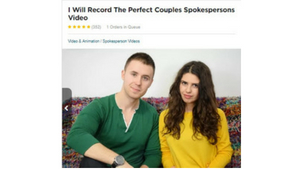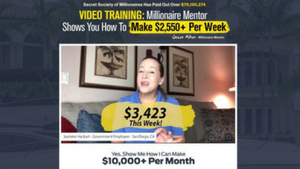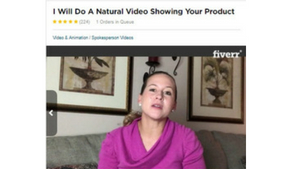 SSM uses paid actors hired from Fiverr.com to offer bogus testimonials in a weak attempt to add legitimacy to the site.
Sites that are using this method is an outright scam.
Your sales coach is not only a coach but also a sales representative.
Do not believe that your assigned sales coach is there to help you close a sale for free. They do it because they have a cut of your commission from a sale.
They will also push you to upgrade so they will have a higher commission as well. Higher membership level means higher commissions for you ( their selling point) and remember they will also have a higher cut of your sales commission as the level goes up.
Observe and you will realize that SSM is not part of the report. SSM was never mentioned nor featured on that news clip. They just stitched the promotional video at the end of the clip, so it will seem like one which is a feeble attempt to mislead you and other unsuspecting viewers.
Summary Overview
Secret Society of Millionaires Review
The Compensation Structure
Mobe offers one of the highest commissions per sale.
MOBE Licensing rights – $1250 per sale
Titanium – $2500 per sale
Platinum – $5500 per sale
Diamond – $20000 per sale
The Price
This will be cost of joining MOBE and your $49 will just get you inside.
My Top Tier Business = $49.00
21 step MTTB training which they claim is free because it is just training to promote Mobe products.
Your cost will not stop at $49 as a lot more upsells on the way.
Licensing Kit = $297.00 Package inclusions: 7-day training course that will give you expertise licensing products to other people, thus letting you earn money without the need of creating anything for yourself.
Home Business Summit Even=  $97.00 streaming online to $497.00 VIP ticket. A good grasp of learning the truth about traffic and the link that separates millionaires from failures on the internet.
$97.00 / Month – Done For You Emails
$997.00 – The Six Figure Coaching secret
$4997.00 – The Diamond coaching program
Inner Circle Membership ( Training from Elite earners)
Standard Affiliate $19.99 per month
MOBE Licensing Rights $2497 one-time fee + $99 per month
Titanium $9997 one-time fee + $199 per month
Platinum $16667 one-time fee + $299 per month
Diamond $29997 one-time fee + $299 per month
Is 
Secret Society Of Millionaires 
a Scam?
There is nothing to gain from this program, as it is nothing more than a scam.
You will have more luck spending your money on proven systems, as opposed to trying to gain an advantage by trying out something like this.
Same goes for the online marketing side of things, and it would be better to start small instead of betting large amounts of money on a system with such a high risk attached to it.
Hopefully,  this has helped you learn about what type of systems to trust and not trust, as well as how to identify the scams.
Conclusion
I do not consider MOBE a scam, but SSM is a scam by using fake testimonials and faking a legit news clip as one of their own when in fact it did not even mention SSM on the news clip.
They just stitch their promotional video to the news clip, so unsuspecting persons will believe what they are presenting.
That being said, a platform that works very similar to MOBE is being shut down by FTC.
Recommendation
Encouraging people to join a platform with high commissions and done for you systems is easily said than done. People are a lot smarter these days as a lot have been a victim of online scams.
Even if you can afford the cost of this platform, the ever-pressing question is, do you think you can find people who are willing to spend this much? That's a tough one to answer, I know.
To have your own online business independent of any platform, you must have your own website. You should avoid done for you systems when starting as you will not learn how things are done.
Running an online business requires set of skills that can be acquired with proper training.  Training that is not centered on promoting the products of the platform you joined, but to learn true online business even if the platform you joined is gone.
I built and ran this website using the skills I learned from joining a community of over 1.2 million online entrepreneurs willing to help each other.
The training is unmatched elsewhere, without hype, BS or any upsells. Even the hosting of 25 domain name websites with free SSL comes with your $49 subscription. The crucial tool for every website which is a keyword research tool is also free.
It is even free to try without credit cards, and you will get two free websites as well. This offer will give you the freedom to test the waters out and see if it is for you without any commitment.
You will lose nothing, so I recommend you give it a try.
Click here to check this community.
At a Glance
Secret Society of Millionaires Review