Four Percent Challenge is a program which is created by Vick  Strizheus to promote his platform called Four Percent, thereby marketing the same products.
You came to my review to get the details to confirm the legitimacy of this website and will it deliver their claims.
After reading my review,  you will have the necessary information that you can use in making an educated decision whether to join or seek other alternatives.
Four Percent Challenge Review
Summary
Name: Four Percent Challenge
Websites: fourpercent.com/fp-challenge-2, thefourpercentchallenge.com
Owner: Vick Strizheus
Price: $1 to join then $49 per month plus upsells
Star Rating: 2.0/5
Table of Contents
Click on the topic for quick navigation or scroll down.
What is Four Percent Challenge?
This program is run by Vick Strizheus, an internet guru who is in the industry since 2005. It is part of the platform named Four Percent.
There is also a website named The Four Percent Challenge which is run by Robert Kent. It is a sales funnel to the same products, so this review should cover both.
Vick created this program to market his website, reaching and encouraging new prospects to join him with his claim of successful life.
So, what you will learn from this program is training, which you will discover while trying to earn  $10k at your chosen pace.
You will perform different lessons every day, and it will be given at a slow pace to ensure you can understand and absorb each training well.
The business structure is about building a list of emails and from that list, you will do email marketing, so once they signed up, you can continuously work on promoting products.
The training is more about the generation of traffic, picking up the right products, tracking your sales, and letting you know of other business tools you need to make this particular business structure work.
How Does Four Percent Challenge Work?
In this program, you need to buy a lot of things before you can be successful, or we cannot say successful since there is no assurance anyway.
You will be taught many useful training guidelines which you can use for your business, although most of the time people use the training they learned here to different online money generating programs since these are more in demand.
Although, you have to pay a significant amount to pay traffic or start marketing your products. But the traffic will not work in any way guarantee your return since you really cannot say whether the email owners on your list will buy the product you are selling.
The training you will get here will teach different effective marketing techniques. Although some email receivers will find the tactics annoying, hence they will not just ignore the messages and emails you send but entirely unsubscribe to get rid of you altogether.
If this happens, you lose money, since each email you have on your list is paid, if they unsubscribe you lose them including the money you spent building your email address.
What you are buying here is effective marketing strategy and traffic, but even if you get it perfectly, success is never an assurance even if you are doing this type of business for a long time.
In this program, there are three levels available to learn, level 1, 2 and three.
Level 1 which Vick calls as the $10,000 challenge, what you will learn is generating $10k may it be in a year or even just in a day.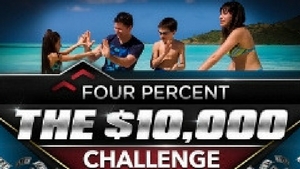 What you will learn at this level is his business structure. There are also training on how the program works, which actually can be used to different kinds of businesses although most participants will choose to promote this program itself.
Once the participant masters the level, he or she will be upgraded to level 2.
In level 2, which Vick calls as the $100,000 challenge, he will teach you how to achieve 10x your current business using scaling strategies.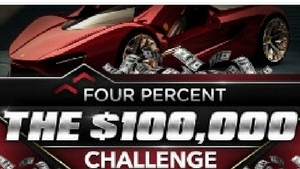 The strategies include learning to become persuasive, Strategic Marketing Stacking and have a good influence on your space.
Once you reached $100,000, you will be moving to the 3rd level.
Level 3 which is called as $1,000,000 level will boost your business up to 7 figures.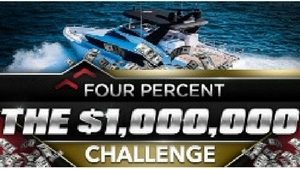 In this level, you will learn how to scale your current business higher immensely, how to get benefits from the returning revenue structure and how to become the most trusted authority or personnel in your area or space.
At every level, you will learn a lot of lessons that will be introduced to you every day, and you only need to concentrate on the current lesson.
At the end of every session, you are required to take specific action.
Although the training this program offers is a lot more comprehensive and complete than other programs,  this program is still way too expensive.
You will learn everything here, including building and setting up every piece together to ensure success and you will also be taught as to where to find the leads to promote such system.
They claim that this system works for all types of niche, yet most of the people use this to making money online niches since this is what most of the people want.
If you will come to think of it, the training you will get here is not something new, and a lot of their marketing products will teach you almost the same thing, yet for me, this type of system misses one crucial thing which is TRUST!
What will the program teaches you is sending cold traffic to people who you do not know and hope that they will buy your product just like that.
The Inconsistencies
I have few inconsistencies to share, but if you ask me whether this is a scam website or not, my answer is, it is not.
For me, their training programs are more costly than the usual programs selling the same products. Yes, there are a lot of things you will learn from Vick's program, but unfortunately, you need to spend thousands of dollars for paid traffic.
You have to sell their products to earn commissions.
Before you can achieve break-even status, it takes a long while, and you need to sell a massive amount of their products.
Also, for me, this type of business structure or model may not be the best solution since you have to build an email list that you will bombard with messages and spam emails.
What will happen is instead of getting high trust ratings and get more customers, you will end up losing them since they might unsubscribe just to get rid of you.
Meaning, you end up losing money since in the first place you paid to get those traffic. You do not have trust factor hence receiver of your email will unregister and viola, they are out on your list.
Summary Overview
Four Percent Challenge Review
Summary
Name: Four Percent Challenge
Websites: fourpercent.com/fp-challenge-2, thefourpercentchallenge.com
Owner: Vick Strizheus
Price: $1 to join then $49 per month plus upsells
Star Rating: 2.0/5
Compensation Structure
The two products, Internet Traffic Mastery and E- Stage will give you 50% commission on the first tier (direct sales) and 10% for both the 2nd tier and 3rd tier.
The Price
Membership to the Four Percent Challenge- $49 per month
Email Marketing Auto-responder  (GetResponse )- $15 – $149 per month
ClickFunnels – to build landing pages with ease- $97 per month
Click Magick – link tracking system to track where your sales and clicks are coming from- $12 -$97/month
Domain – if you want your domain – $15 per year
Hosting – if you want to host your landing pages on your domain which you probably do if you're buying your own domain-$11 – $49 per month
Additional cost
If you want to sell the Four Percent Challenge, you have to pay an affiliate fee, to earn commissions- $19 per month
Then you have to purchase these products before you can sell them for commissions.  Internet Traffic Mastery ($1,497) and E-Stage by Four Percent Team ($497).
Paid traffic
Since you will be building sales funnels (landing pages) using ClickFunnels, do not expect to get free organic traffic. You will never rank on those websites with a couple of pages, so the route they will advise you to use paid traffic.
You can easily burn hundreds or thousands of dollars on paid traffic if you are not careful.
Is Four Percent Challenge a Scam?
I will not consider this a scam because there is actual training involved, but I will not recommend it at all as it costs a lot of money.
Conclusion
Programs like these could make you some money if you know what you are doing, otherwise, it is an easy way to lose money. Using paid traffic when starting an online venture is a precarious proposition.
Recommendation
Building your website is the model I am following, and organic traffic which is free is a safer bet when you are starting. It is the longer route to success, but it is safer for a beginner.
When you are ready for email marketing, you can always have your autoresponder which I recommend Aweber which is better for affiliates.
Then you can build your landing pages or funnels which is integrated into your website (more solid approach) and use other plugins much cheaper than ClickFunnels. You will have direct control of everything.
The training I use to build and run this website is way much cheaper, and it even includes free hosting with free  SSL for 25 domain name websites.
You can try it for free and credit cards required. You will also get two free websites as a free starter member.
At a Glance
Four Percent Challenge Review
Summary
Name: Four Percent Challenge
Websites: fourpercent.com/fp-challenge-2, thefourpercentchallenge.com
Owner: Vick Strizheus
Price: $1 to join then $49 per month plus upsells
Star Rating: 2.0/5